Attorneys are negotiating a plea deal for Eureka resident Nicholas Kaleoaalii Leigl, accused of being an accessory after the fact in the December 2014 stabbing death of 14-year-old Jesus Romero Garcia.

"Your Honor, I believe we are close to a resolution in this case," Deputy District Attorney Luke Bernthal told Judge Marilyn Miles this morning. And defense attorney Michael Acosta confirmed to Miles that the prosecution has made an offer that he needs to discuss with Leigl.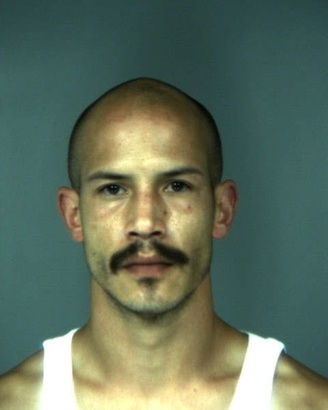 In the meantime, the judge lowered Leigl's bail from no bail, the amount he was being held on when charged with murder, to $100,000.

Last week Miles dismissed the murder charge against Leigl, 34. In the past two other judges have ruled there was not enough evidence hold him to answer for the slaying.
This time the District Attorney's Office decided not to refile the murder charge, though Leigl remains accused of being an accessory, and also of the special allegation that his crime was gang-related.
Leigl's next court appearance is May 31.
Garcia was stabbed three times in Leigl's girlfriend's apartment on P Street. Confirmed gang members Mario Nunez, Joe Olivo Jr. and Joe Olivo III remain charged with his murder and are awaiting trial.
It's undisputed that Leigl reluctantly agreed to drive the wounded boy to the hospital, but Garcia never made it. He was found nearly dead on a lawn on 15th Street.
Leigl's father, Dan Leigl, has said Nick Leigl let the boy out of the car because he insisted he didn't want to go to the hospital.
During Leigl's preliminary hearing, law enforcement officers testified he was affiliated with the 18th Street gang. Defense attorney Acosta has disputed that.
Leigl has been In Humboldt County Correctional Facility since February 2016.
###

PREVIOUSLY: