An Arcata woman is expected to plead guilty tomorrow to killing her 7-week-old daughter, who died from head injuries on Aug. 27, 2016.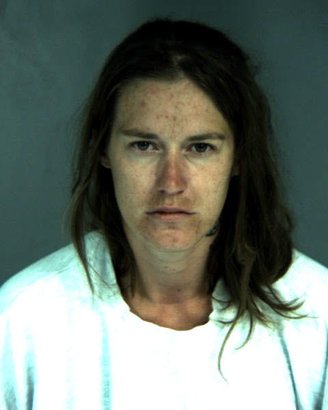 Ewa Misztal, 30, will admit to voluntary manslaughter and child abuse, Deputy Public Defender Casey Russo told Judge Dale Reinholtsen at a hearing this morning. The defense and prosecution have agreed, however, that Misztal meets the criteria for not guilty by reason of insanity. She will likely be sent to a treatment program rather than prison.
Deputy District Attorney Carolyn Schaffer told the judge the plea bargain was made because of Misztal's mental illness, and also "in consideration of the wishes of the deceased child's father and the Arcata Police Department."
Misztal had been charged with child abuse leading to death, which could have meant life in prison if she had been convicted. She has been in Humboldt County Correctional Facility since the day her daughter died.
Misztal is a Polish national but had been living in an apartment in Arcata with her daughter Gigi Misztal. The infant suffered multiple skull fractures and was pronounced dead at Mad River Community Hospital shortly after being rushed there by ambulance.
Misztal reportedly told police she had accidentally hit the baby's head on a door frame.
But the doctor who performed the child's autopsy stated it was doubtful that would have caused such severe injuries.
In addition to the skull fractures, Gigi Misztal had a scraped nose and bruising on her calves and left hand.
###
PREVIOUSLY