An Arcata woman who admitted killing her infant daughter could spend her life in a state mental hospital, Judge Dale Reinholtsen advised her this morning.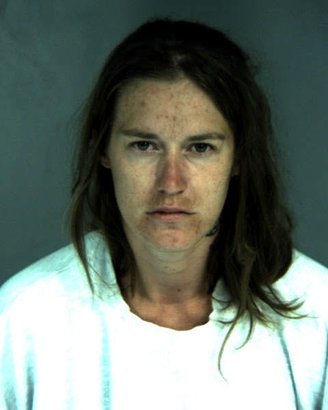 Ewa Misztal, 30, softly replied "Yes" when the judge asked if she understood she will be committed to a state hospital "until your sanity is restored, and that could be the rest of your life."
Misztal pleaded guilty today to voluntary manslaughter and child abuse in the killing of 7-week-old Gigi Misztal, who died from multiple skull fractures on Aug. 27, 2016. Those convictions would mean up to 11 years in state prison. But because two psychiatrists concluded Misztal was insane at the time of the killing, she will instead be treated for her mental illness.
Deputy District Attorney Carolyn Schaffer told the judge this morning this outcome "is the work of many conversations over several months." Also, both Gigi's father and the Arcata Police Department agreed with how the case was resolved. Another factor was Misztal's long history of mental problems.
Schaffer indicated it was the District Attorney's Office that encouraged Deputy Public Defender Casey Russo to have Misztal evaluated by psychiatrists.
Misztal, a Polish national, was living with her baby in an Arcata apartment when the infant suffered her injuries. In addition to the fatal skull fractures Gigi had bruised calves, a bruised left hand and a scrape on her nose.
Misztal, originally charged with child abuse leading to death, has spent the past 16 months in Humboldt County Correctional Facility. The next step is for a state recommendation on where she should be sent for treatment.
A status hearing is scheduled for March 6.
PREVIOUSLY