As Hector Godoy-Standley awaits a judge's ruling on whether he is competent to stand trial on charges of murder and carjacking, attorneys are struggling with logistics.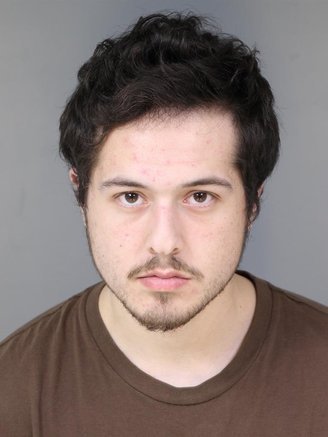 Today Judge Christopher Wilson expressed frustration with ongoing complications that are delaying a competency hearing for the 22-year-old Eureka man. He was diagnosed by a local psychiatrist as developmentally disabled, but also diagnosed as mentally competent by a doctor at Napa State Hospital.
Deputy District Attorney Carolyn Schaffer told the judge this morning she is trying to work with the schedules of various witnesses, most of whom are medical experts. Schaffer said she also plans to call Godoy-Standley to testify. The prosecutor said she is "about 80 percent of the way there" in confirming witnesses.
"I want everyone to have their best foot forward" at the next hearing, Wilson told Schaffer and defense attorney David Celli. The judge noted that August was ruled out for the competency hearing because the defense was unavailable, and now the prosecution is having problems with witnesses needed for a hearing that should have happened this week.
"Everybody's going to have to reshuffle," Wilson said.
The next court hearing was set for Aug. 2, in hopes that a realistic date can be set then for the competency proceeding. In the meantime Godoy-Standley remains confined, as he has been since his arrest in December 2016.
Godoy-Standley, his girlfriend Catherine "Catie" Fode, Tamara Thomson, Cesar Valenzuela-Campos and Brandon Mitchell are all charged with the death of 20-year-old Tyson Eduardo Claros. He was shot multiple times, allegedly by Mitchell, during a carjacking near Manila. Fode and Mitchell reportedly believed Claros had molested their 3-year-old daughter, an allegation that was never proven.
PREVIOUSLY in GODOY-STANDLEY'S CASE: