One of five defendants in a December murder and carjacking will be sent to a state mental hospital for treatment.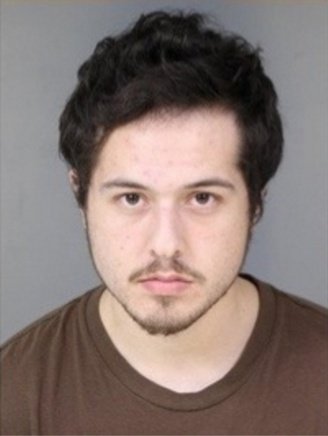 This morning Judge Christopher Wilson ordered that Hector Godoy-Standley, who has been diagnosed as developmentally delayed, be committed to a state hospital. Criminal proceedings against him have been suspended.
Attorney David Celli told Wilson he has been conferring with Deputy District Attorney Carolyn Schaffer, and they agreed "we need to get him into a facility set up to deal with the developmentally disabled."
It hasn't been determined yet where Godoy-Standley will be sent, but it will have to be a locked facility.
The 22-year-old Eureka man is accused of murdering Tyson Eduardo Claros during a carjacking near Manila. The other defendants are Brandon James Mitchell, accused of firing the shots that killed Claros; Catherine Suzanne Lynn Fode, Tamara Nicole Thomson and Cesar Octavio Venezuela. Their jury trial is pending.
Although Mitchell allegedly fired the fatal bullets, the other three are accused of packing guns and participating in the carjacking that left the 20-year-old Claros dead.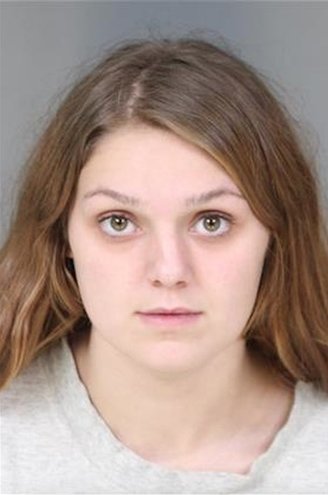 Also this morning, Thomson's attorney David Nims argued that the District Attorney's Office should provide him with a list of crimes that name Thomson as a victim.
"I believe them to be relevant and potentially exculpatory," Nims told Wilson. He also wants the rap sheet on a jailhouse informant, Teressa Merrill, who claimed Thomson told her the plan was to set Claros up to be killed. Thomson had told sheriff's investigators she believed Claros was just going to get beaten up.
Nims also said he needs to know whether the prosecution is making some sort of deal to compensate Merrill for her testimony.
"The people have not decided whether we're going to use Teressa Merrill," Schaffer responded. She said the law says only that the defense must be notified of any such agreement before trial.
"Five minutes before trial?" the judge asked.
"I would do it sooner than that."
Wilson said he didn't want to end up with a motion to continue the trial because the defense hadn't been notified in time. He described that as a "train wreck."
As for the list of crimes naming Thomson as a victim, Schaffer said tracking down that information would mean "a fishing expedition."
Wilson asked Nims to provide him with more information on why he's entitled to the data, and he told Schaffer to look into how much effort would be required to find it.
A Sept. 26 hearing was scheduled to discuss the issue again.
A separate hearing is set for Sept. 20 to deal with the prosecution's motion to join Thomson and Valenzuela's case with that of Fode and Mitchell. Thomson and her boyfriend Valenzuela were arrested first, and they confessed and named the others involved.
Joining the two cases could result in some tricky issues at trial, because there are rules about how a defendant's testimony can be used against a co-defendant.
PREVIOUS POSTS ON HECTOR GODOY-STANDLEY:
MORE ON THE LARGER CASE: