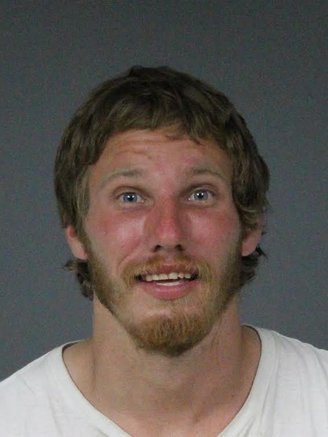 An August preliminary hearing has been scheduled for murder suspect and former escape artist Zachary Cordell Harrison, arrested after an eight-month manhunt in Southern Humboldt County.

Harrison was not brought down from jail for today's hearing, but Public Defender Marek Reavis, standing in for Deputy Public Defender Brie Bennett, asked Judge Dale Reinholtsen for a preliminary hearing date in three or four weeks. Reinholtsen set the hearing for Aug. 22.
The 28-year-old Harrison faces two life terms in state prison if convicted of his current charges, first-degree murder and personally using a a firearm to kill someone. He allegedly shot 58-year-old Robert James Holtsclaw to death on Sept. 23, 2017, as Holtsclaw sat in a truck on Sixth Street in Alderpoint. Another man in the truck fled and called police.
After the shooting Harrison remained in the rural wooded area around Alderpoint, eluding a massive search effort by several law enforcement agencies. He narrowly escaped on two occasions, once when officers were arresting one of his friends.
Harrison ended up being caught in a Bayshore Mall parking lot in early June.
PREVIOUSLY