Judge Gregory Elvine-Kreis, after listening to hours of often-emotional testimony in Lorna Jean Leen's preliminary hearing, will issue a ruling tomorrow on whether Leen will be held to answer for the murder of 16-year-old Brandon Brocious.

Because of the length of testimony, the Outpost will publish a full story tomorrow morning on the hearing.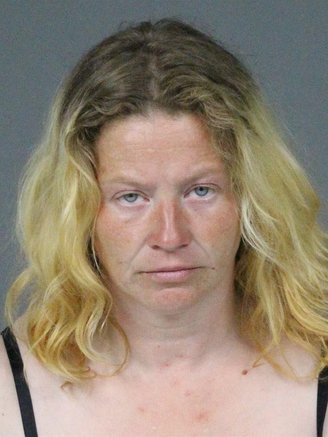 In brief, 15-year-old eyewitness Jane Doe testified Leen held her back as Leen's son, Christopher Sterling, stood over Brocious after he fell to the ground and stabbed him in the chest with a foot-long kitchen knife. A Eureka police detective testified the knife blade went between the boy's ribs and punctured his pulmonary artery, esophagus and lung, then struck his spine.
Jane Doe said she struggled to get away from Leen but couldn't. Afterward, as Leen and her son ran away, Doe applied pressure to the wound and called 911. She then hugged Brocious and ran away herself. A juvenile warrant was out on her, and she wanted to tell her father what happened before she was arrested.
At one point during the hearing, Doe asked for a break and ran from the courtroom crying and sobbing "I want to go home. I want to go home."
Some information helpful to the defense: Brocious' body was found about 90 feet from where Doe was being held captive by Leen, and it was very dark in Ocean View Cemetery, where the fatal stabbing occurred. Brocious had methamphetamine in his system, and a pocket knife in a "fixed, open position" was found in a pocket of his pants.
Doe said they had smoked methamphetamine four times that day and smoked marijuana once.
Leen's version of the incident, as told to EPD detectives, was that she grabbed Doe only to pull her off of her son. Leen said Doe and Brocious were on top of Sterling, assaulting him.
###
PREVIOUSLY