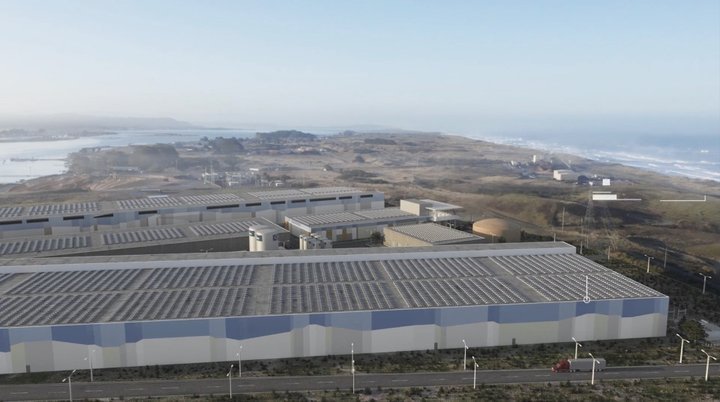 ###
You haven't forgotten, right? Just about a year and a half ago, Nordic Aquafarms, a Scandinavian company, first put forward the idea of building a large-scale onshore fish farm on the Samoa Peninsula, at the site of the old Pulp Mill currently owned by the Harbor District.
We've had a lot of coverage of this proposal over the intervening months — see below for a list — but you might not know, since the onset of sheltering in place, that Nordic is still moving forward. They're currently in the process of acquiring state and local permits to start construction.
To that end, the company is hosting a virtual Town Hall on Zoom at 6 p.m. today. If you're interested in the project — either as a booster, a critic or just a curious citizen — you might want to tune in. There'll be a question and answer period at the end.
Press release from Nordic Aquafarms:
Public Information Meeting and Q & A Session with Nordic Aquafarms

Nordic Aquafarms is in the process of preparing and submitting permit applications and related studies to the Water Quality Control Board, California Coastal Commission and Humboldt County Planning Department.

The community is encouraged to attend this Town Hall meeting to learn more about Nordic Aquafarms permit process, hear application and study highlights, and receive a general project update regarding Nordic's planned aquaculture facility for the Samoa Peninsula. At the end of the presentation, Nordic will also welcome questions from the audience.

For more information or support in logging into the meeting, please contact Lynette Mullen at lynette.mullen@gmail.com or call 707-845-0467.
###