Murder suspect Demetrius Coleman is expected to testify he was hiding in the back seat of his green Honda when the driver opened fire and killed Johnny Mack Renfro on a Rio Dell street. But it was Coleman behind the wheel when he arrived at an Alton home shortly afterward to drop off the car and threaten his friends to keep quiet.
"If three people know a secret it's best if two of them are dead," Coleman told Regina Osenbaugh and her husband, according to Osenbaugh, who testified Monday during Coleman's murder trial. Osenbaugh, who admits being a marijuana broker, was given immunity as a witness for the prosecution.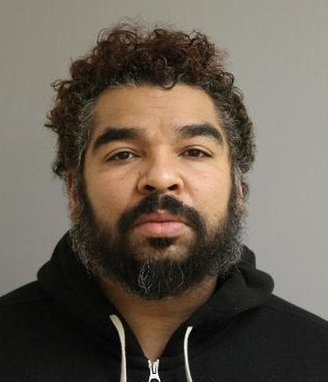 Osenbaugh said she had met Coleman and his partner, Alma, only a few times. But she allowed him to leave the Honda, with its back window shot out, on her rural property. Coleman claimed he had been robbed and shot at.
Alma Ahumada-Mendoza, Coleman's girlfriend, arrived within minutes and Coleman left with her in a silver Jeep. In the meantime, Osenbaugh had learned about the fatal shooting in Rio Dell. When her father Michael McHenry came to visit later that night, she asked him to take the car.
"Somebody had dropped the car off there and wanted her to hide it," McHenry testified under questioning by Deputy District Attorney Carolyn Schaffer. "It was involved in some crime or something … I think the guy had kind of threatened her … I don't like people threatening my daughter."
McHenry drove the Honda to his property off Highway 36 east of Bridgeville. He called the Rio Dell police when he found out they were looking for the vehicle.
During her cross-examination of Osenbaugh and McHenry, defense attorney Andrea Sullivan expressed skepticism that Osenbaugh would allow someone she barely knew to leave a shot-up car on her property. And if Coleman threatened her, Sullivan said, why didn't she tell him to "get the hell off my property."
Sullivan questioned Osenbaugh about a supposed million-dollar marijuana deal between Osenbaugh and her husband and Coleman. Osenbaugh acknowledged Coleman was given a 1-pound sample to show prospective buyers, but he returned the sample and there was no money involved.
The key question for jurors is who was driving the green Honda when the driver fired out the window at Renfro, who was shot as he stood behind his blue Jeep, parked at a curb in front of 70 Monument Road in Rio Dell. A video played Monday shows the green coupe driving by once, then shortly afterward passing a second time. The driver's arm is extended as he fires. Renfro drops to the ground, gets up, stumbles, grabs a fence for support and limps up the driveway of the house. He was already non-responsive and barely breathing when the first neighbor arrived.
That neighbor, Josh Moore, saw the green Honda outside his house before the shooting. He saw the car back up.
"It was reversing, which I thought was weird," Moore testified via Zoom. He described the driver as having facial hair and being dark-skinned. At one point Moore also saw a chubby-faced, light-skinned woman standing next to the passenger door.
"The green Honda went west down Monument," Moore said. "I heard three gunshots. I went out and I saw this African-American man screaming for help."
Moore, along with other witnesses, believed the driver's hair was in dreadlocks. Coleman had curly, longish hair but apparently did not have dreadlocks.
Two witnesses described seeing the Honda after the shooting as the driver fled Rio Dell and headed north on Highway 101.
Isabella Eldridge testified she and her boyfriend were stopped at a stop sign when the green car "blew past us," and ran the stop sign. Its back window looked like "somebody took a baseball bat to it."
Eldridge said the driver was "an African-American male, if not mixed." He had curly hair and a big nose, she said.
Eldridge, looking at Coleman in the courtroom after he removed his medical mask, said she was "95 percent sure" he was the driver.
Another witness, Savannah Busby, testified she had to swerve off the road to avoid colliding with the green car as it cut her off near the freeway onramp.
She described the driver as a Black man in his mid-30s with hair "in dreads or braids." Coleman is 40.
No witness saw anyone else in the Honda, although nobody looked into the back seat. Coleman allegedly believed Renfro was one of three men who robbed him of marijuana. Testimony was expected to continue this morning before Judge Kelly Neel.