Friday, June 14, 2013's Chowdown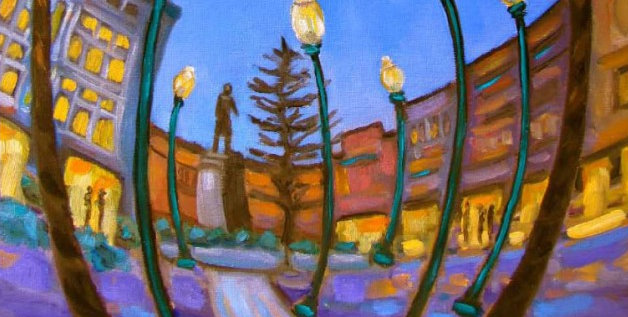 Like Saturday, much of Friday's out-and-about HumCo action is centered in Arcata. Set your DVRs.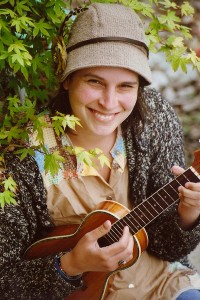 Of course the calendar dictates that it will be Arts Arcata. One stop on that circuit you're gonna wanna make is into the Garden Gate where local uke-slinger Lyndsey Battle and friends will be playing music and auctioning off some unique choice items to raise funds for recording her new album.
Since it always sells out we will not mention that the awesomeness of Missing Link Records' monthly Soul Night will again flood HumBrews' boogie den. Tonight's event carries a prom theme so dress accordingly — that is, if you had tickets which, statistically speaking, you don't. Which is why we aren't mentioning Soul Night. Wait …
And up at the Arcata Theatre Lounge things will get a little trippy thanks to "mushroom jazz" inventor Mark Farina. (Translation: low key acid jazz over urban beats. And lights.)
Don't party too hard Friday if you're going to test the fortitude of your stomach Saturday at Oyster Fest. If you're one of the souls boycotting that thing though, go nuts.
-Andrew Goff
Events
Restaurants
Eureka
Arcata
Eel River Valley
McKinleyville
SoHum
Trinidad
Blue Lake
---
Movie Showtimes
Broadway Cinema
AFTER EARTH: 1:15, 3:50, 6:25, 9:00
EPIC 2D: 12:25, 5:35
EPIC 3D: 3:00, 8:00
FAST AND FURIOUS 6: 12:30, 3:25, 6:20, 9:15
HANGOVER PART III: 1:50, 4:30, 7:00, 9:30
INTERNSHIP: 12:15, 2:00, 3:15, 4:55, 6:10, 7:40, 9:10
MAN OF STEEL 2D: 1:00, 4:25, 7:50
MAN OF STEEL 3D: 2:10, 5:30, 8:50
NOW YOU SEE ME: 11:50, 2:35, 5:20, 8:10
PURGE: 12:10, 2:30, 5:05, 7:25, 9:40
STAR TREK INTO THE DARKNESS 2D: 11:50, 2:40, 8:45
STAR TREK INTO THE DARKNESS 3D: 5:45
THIS IS THE END: 1:20, 4:00, 6:40, 9:20
Garberville Theater
Mill Creek Cinema
AFTER EARTH: 2:00, 4:30, 7:00, 9:30
EPIC 2D: 12:15, 2:45, 5:15, 7:40
INTERNSHIP: 12:25, 3:15, 6:05, 9:00
MAN OF STEEL 2D: 2:10, 5:30, 8:50
MAN OF STEEL 3D: 1:00, 4:25, 7:50
NOW YOU SEE ME: 12:40, 3:30, 6:20, 9:10
PURGE: 12:35, 2:50, 5:10, 7:25, 9:40
THIS IS THE END: 1:20, 4:00, 6:40, 9:20
Minor Theatre
FRANCES HA: 4:55, 7:05, 9:15
INTERNSHIP: 3:35, 6:20, 9:05
MAN OF STEEL 2D: 5:25, 8:40