A jury may have to decide whether Nicholas Kaleoaalii Leigl was an accessory to the murder of a 14-year-old Eureka boy in December 2014.
This morning attorneys told Judge Marilyn Miles they were not able to reach an agreement on settling Leigl's case. The District Attorney's Office made Leigl an offer that he refused, and now he is scheduled for a weeks-long jury trial. A trial confirmation hearing is set for June 5.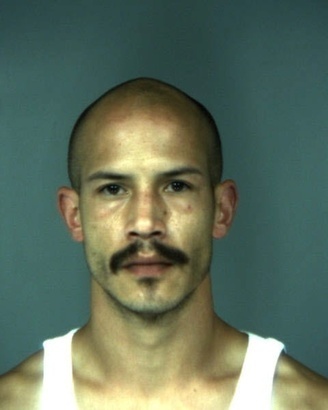 Leigl, along with three other men, was charged with murder in the death of Jesus Romero Garcia, who bled to death after being stabbed three times. The prosecution gave up on the murder charge against Leigl after three judges, on three separate occasions, ruled there was not enough evidence to hold him to answer.

The longtime Eureka resident is now charged with being an accessory after the fact, though court records don't specify whether he is accused of being an accessory to murder or another crime. Being an accessory to murder can mean life in prison. Leigl also is charged with the special allegation that his crime was gang-related.
Garcia had been staying at Leigl's girlfriend's Eureka apartment, which was where he was fatally stabbed while Leigl was in another room. He agreed to drive the boy to the hospital, but instead Garcia was found on the lawn of a house about halfway there. He was gasping his last breaths when discovered.
The other three suspects, still charged with murder and awaiting trial, are confirmed gang members Mario Nunez, Joe Olivo Jr. and his son Joe Olivo III. The younger Olivo, 19, is charged with being the stabber.
The case is being prosecuted by Deputy District Attorney Luke Bernthal, and Leigl is represented by attorney Michael Acosta.
###

PREVIOUSLY: