(AUDIO) Sofia Pereira is Holding Up
Subscribe to Humboldt Holding Up on iTunes!
Change is coming to America. Oh, and Arcata too.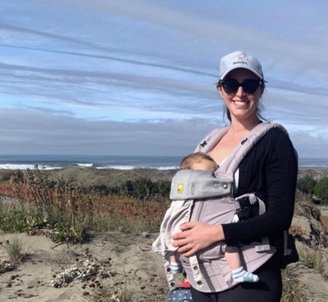 On this week's episode of Humboldt Holding Up, the Lost Coast Outpost's Good-Enough Podcast™, we speak to Arcata City Councilmember Sofia Pereira, who took a break from refreshing the Nevada vote count totals to talk with LoCO about a post-Trump Arcata, the potential new crop of councilmembers currently sitting on the cusp of election, how Arcata will deal with COVID-19 moving forward, and the experience of giving birth in the middle of a global pandemic.
Click the audio player above for Pereira's chat with LoCO's Andrew Goff and Stephanie McGeary and/or scroll the the list of previous guests below.
PREVIOUSLY ON HUMBOLDT HOLDING UP: