The District Attorney's Office has made a choice on whether to accept a plea offer from triple-murder suspect Mauricio Eduardo Johnson, but the announcement will be on hold for a few weeks.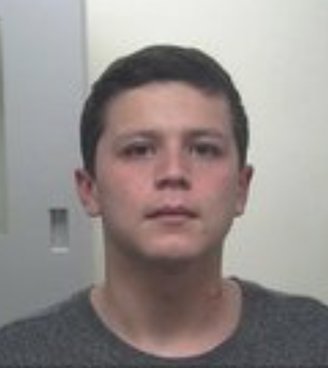 "I have made a decision," Deputy District Attorney Roger Rees said after a hearing this morning before Judge Kelly Neel. He declined to say what that decision is.

About 20 people were in court to hear whether the 19-year-old Johnson will plead guilty to murder and weapons charges that would mean a life term — or multiple life terms — in state prison.
Instead the hearing was continued because defense attorney Andrea Sullivan is in trial in another county. If the prosecution does accept the offer, a special allegation of committing multiple murders would be dismissed. A conviction on that allegation would mean life in prison without possibility of parole.
Johnson is accused of shooting three people to death in February on the Bear River Rancheria. The day after the killings he was arrested while driving through Utah.
Johnson, in custody at Humboldt County Correctional Facility, did not come to court this morning. The next hearing is set for Oct. 26.
###
PREVIOUSLY: