Lowdown: TGIF,H

It's been nice knowing you, work. But Humboldt's got better things to do now. Should you venture out Friday, there is no shortage of fun and spectacle to be had.
In Eureka, though the Healy Bros. Building has been occupyable for months now, it's never too late to have a party, si? Thus, there will be an afternoon Block Party in front of the newly refurbished Old Town brick behemoth featuring the hot licks of blues/rock guitarist-of-note Elvin Bishop — who played at the then Oldt Town Bar and Grill back in the day — and Humboldt country music institution The Roadmasters.
In Fortuna, the friendly city continues its tradition of hosting its two biggest annual events in consecutive weekends. With the Fortuna Rodeo wrapped, the town turns its attention toward the the automobile. The Fortuna Redwood AutoXpo will play out over the next three days (check the full schedule online). Of note Friday, is the annual kickoff sockhop. Get down, Fortuna.
In Arcata, as we noted earlier this week this is the final weekend of the Humboldt Crabs regular season — they slaughter the California Seals on Friday. Later in the evening, Jambalaya plays host to Bill Summers (former percussionist for Herbie Hancock) playing alongside DJ Logic and Humboldt all-star funk blitzkrieg Motherlode.
The Lowdown is declaring your couch closed this evening, HumCo. Get out there.
-Andrew Goff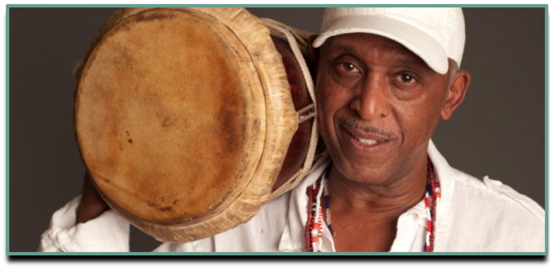 The Lowdown Fun Committee
Larry Likes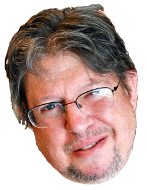 Events
Movie Showtimes
Broadway Cinema
CONJURING: 1:15, 4:00, 6:45, 9:30
DESPICABLE ME 2 2D: 12:35, 3:15, 5:50, 8:25
GROWN UPS 2: 12:20, 3:05, 5:40, 8:15
LONE RANGER: 12:40, 4:15, 7:50
PACIFIC RIM 2D: 3:25, 9:00
PACIFIC RIM 3D: 11:50, 5:10
RED 2: 12:30, 3:30, 6:15, 9:05
RIPD IN 2D: 2:30, 7:20, 9:40
RIPD IN 3D: 12:05, 4:55
THE HEAT: 12:50, 3:40, 6:30, 9:20
TURBO 2D: 12:55, 2:45, 6:25
TURBO 3D: 8:10
WOLVERINE 2D: 11:55, 3:00, 6:05, 9:10
WOLVERINE 3D: 1:40, 4:50, 8:00
WORLD WAR Z 2D: 1:00, 3:50, 6:40, 9:25
Mill Creek Cinema
CONJURING: 1:15, 4:00, 6:40, 9:20
DESPICABLE ME 2 2D: 12:20, 2:55, 5:30, 8:00
GROWN UPS 2: 1:05, 3:40, 6:15, 8:50
PACIFIC RIM 2D: 3:00, 6:10, 9:00
PACIFIC RIM 3D: 12:10
RED 2: 12:00, 2:45, 5:40, 8:30
RIPD IN 2D: 3:55, 8:45
RIPD IN 3D: 1:30, 6:20
TURBO 2D: 12:45, 5:50
TURBO 3D: 3:20, 8:20
WOLVERINE 2D: 12:00, 6:00
WOLVERINE 3D: 3:10, 9:10
Minor Theatre
RIPD IN 2D: 4:30, 6:55, 9:20
THE WAY WAY BACK: 4:10, 6:40, 9:10
WOLVERINE 2D: 5:30, 8:30