It's Weed Wednesday (No, Not Like That)
Any way you slice it, this rainy Wednesday is packed to the brim with good. Scroll around your Lowdown for details on tonight's highlights, including Warren Haynes and Gov't Mule at the Van Duzer Theatre, South American guitarist Gonzalo Bergara at the Arcata Playhouse, alt folkie Sean Hayes at HumBrews, and Rising Appalachia at the Arcata Theatre Lounge (get a taste of that last group in the clip above).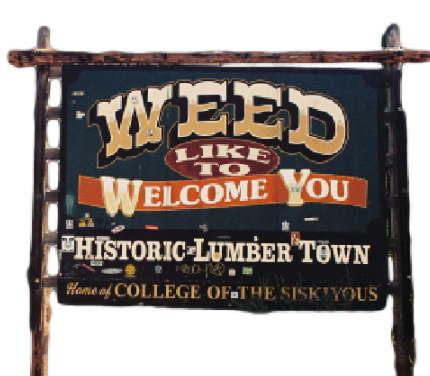 But before you do any of that, you should consider helping a neighbor. LoCO readers will remember last week when we featured video chronicling the devastation after a wildfire ripped through the town of Weed. The images are startling — you'd think a nuclear bomb went off. (See video below.)
Well, as you might imagine if you choose to recognize the good aspects of Humboldt, local folks want to help those whose lives were forever altered by fire. Thus, tonight at the Mad River Brewery it's Weed Wednesday, where good people will be gathering supplies to take to Weed residents. Click here for a list of most desired items — word is toiletries lead the way — and also other ways you can help. This time, Humboldt, Weed needs you.
One other Wednesday note: Beloved duo El Ten Eleven was set to play on HSU's Quad at noon today but, well, look out your window. As such, their midday set has been moved into the South Lounge. Now you know.
—Andrew Goff
The Lowdown Fun Committee
Godlin Gets Behind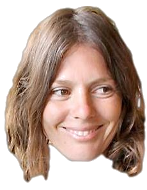 Events
Movie Showtimes
Broadway Cinema
AS ABOVE SO BELOW: 12:10, 4:45, 7:15, 9:40
DOLPHIN TALE 2: 12:20, 3:05, 5:45, 8:30
GIVER: 3:40, 8:50
GUARDIANS OF THE GALAXY 2D: 12:15, 3:10, 6:05, 9:00
HUNDRED-FOOT JOURNEY: 12:55, 6:00
IF I STAY: 12:05, 5:20
LET S BE COPS: 1:40, 4:15, 6:50, 9:30
LUCY: 1:35, 4:00, 6:20, 8:40
MAZE RUNNER: 12:45, 2:05, 3:35, 6:25, 8:20, 9:15
NO GOOD DEED: 12:00, 2:35, 4:50, 7:05, 9:20
NOVEMBER MAN: 2:40, 8:00
TEENAGE MUTANT NINJA TURTLES 2D: 12:50, 3:20, 5:50
THIS IS WHERE I LEAVE YOU: 1:25, 4:05, 6:45, 9:25
WALK AMONG THE TOMBSTONES: 12:35, 3:25, 6:15, 9:05
Mill Creek Cinema
DOLPHIN TALE 2: 3:00, 5:45, 8:30
GIVER: 4:20, 6:45, 9:15
GUARDIANS OF THE GALAXY 2D: 3:15, 6:05, 9:00
IF I STAY: 3:25, 5:55, 8:35
LET S BE COPS: 4:15, 6:50, 9:25
MAZE RUNNER: 3:30, 6:20, 8:00, 9:10
TEENAGE MUTANT NINJA TURTLES 2D: 2:55, 5:25
THIS IS WHERE I LEAVE YOU: 3:35, 6:10, 8:45
Minor Theatre
MAZE RUNNER: 3:20, 6:05, 8:50
THE DROP: 4:00, 6:35, 9:10
THIS IS WHERE I LEAVE YOU: 3:50, 6:25, 9:00