Murder suspect Jon Goldberg's wife refused to testify against him today and was held in contempt of court, but he was still held to answer on charges of assault with a firearm and spousal battery.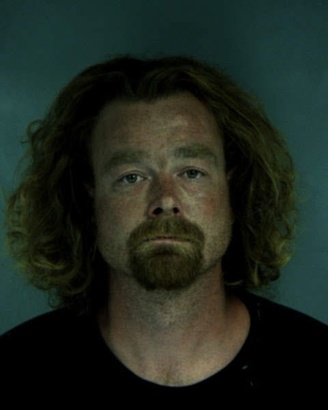 During a preliminary hearing that lasted several hours, the prosecutor had to rely on testimony from Rachel Goldberg's friend Frieda Smith, who said Rachel told her Jon Goldberg fired shots from a revolver "all around her" after learning she was having an affair with Timothy Smith. Later the same day, Sept. 26, Goldberg allegedly drove to Smith's Fortuna home, said "Man, I thought you were my friend," and shot him dead.
Goldberg has been in jail since then and is scheduled for trial on charges of murder and personal use of a firearm. The charges relating to his wife weren't filed until February.
Today Judge John Feeney held Goldberg to answer on the firearms charge and a misdemeanor count of spousal battery. Frieda Smith, who worked with Rachel Goldberg at Bridgeville Elementary School, testified that several times in the months before the murder she had seen bruises on Rachel's arms. She said Rachel explained that she and Jon had been fighting.
Today the Goldbergs seemed to be on friendly terms, smiling at one another at every opportunity. Rachel had driven to Eureka from her new home in Solano County after being served with a subpoena. The District Attorney's Office had been trying to find her for months.
When called as a witness, Rachel Goldberg asked to consult with an attorney. Feeney appointed Conflict Counsel Greg Elvine-Kreis. After speaking with Elvine-Kreis for a few minutes she took the stand, admitted she didn't want to be there, and then said "I refuse to testify."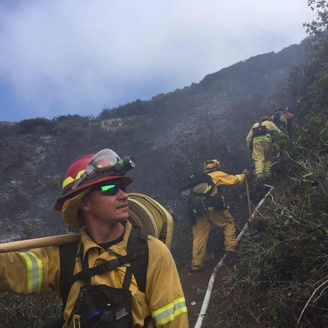 "Did you know a man named Tim Smith?" Deputy District Attorney Luke Bernthal asked.
"I refuse to testify."
Bernthal asked the judge to order her to answer the questions, which he did.
"I refuse to testify," Rachel Goldberg said.
Feeney found her in contempt of court and fined her $500 but suspended the fine.
Bernthal asked the judge to order Rachel to return to court tomorrow. He also wanted her to be ordered to perform community service work at a domestic violence center, or to be referred to a domestic violence counselor.
Elvine-Kreis objected, saying Rachel has been through enough. "I don't know why we want to continue to torture this person," he said. He said Rachel had told him none of the abuse allegations were true.
"If Ms. Goldberg is stating that the information the people have is incorrect," Bernthal responded, "then she should testify to that."
Rachel Goldberg remained in the courtroom, over Bernthal's objection, to listen to Frieda Smith, no relation to Tim Smith, testify about what Rachel allegedly told her.
Smith, who is the "lunch lady" at Bridgeville Elementary, said Rachel called her at the school about 9 a.m. on Sept. 26. Rachel normally drove the school van, picking up kids and bringing them to school. Her own young son also attended the school.
"She was very upset and she was crying," Smith testified. "She asked me to come and get her, to come up to her property and pick her up. She said Jon had taken the keys to the van and she had no transportation. He took the money that she had. She said he had been drinking and he had a gun."
When Smith arrived at the home on Highway 36, Rachel Goldberg was standing outside with her little boy. She had two packed suitcases. They drove away, with Smith explaining that she needed to return to the school to pick up her daughter.
"She said we could not go back to the school because she had slept with Tim and she needed to quit her job," Smith said.
But they did go to the school, where Smith picked up her child. They then headed to Fortuna. Rachel was planning to pick up a money order from her mother so she could rent a motel room. At some point Rachel got a cellphone call from Jon, who could be heard yelling about them taking his son, and also "It's not OK for another man to put his dick in my wife."
Smith said she told Rachel "He has every right to be mad."
Rachel wanted to see Tim Smith, Frieda Smith testified, because "she felt that she was never going to see or talk to him again."
They started driving out to Tim Smith's home on Rohnerville Road, but they encountered a roadblock. Rachel asked someone there whether there had been a car accident, and the person said it was "a people accident."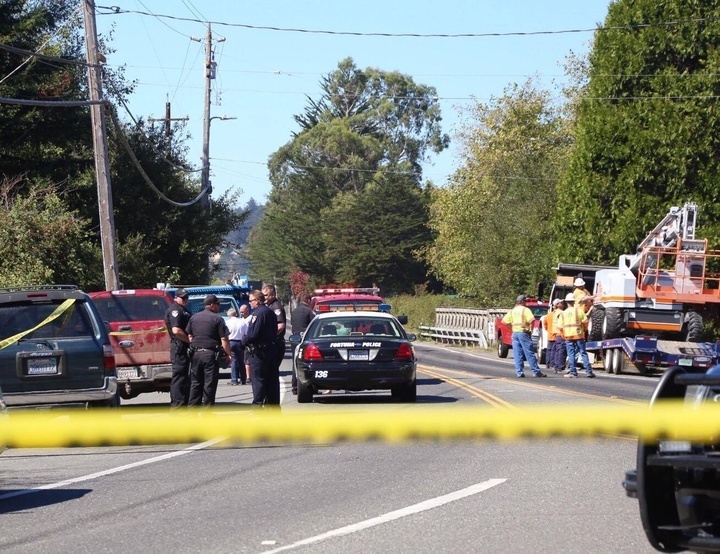 Rachel, who had been upset and crying the whole day, now became even more distraught. Frieda Smith told her "everything is probably OK."
But not long after, Smith got a message from Bridgeville School saying Tim Smith had been shot and killed and the school was on lockdown. At that point Frieda Smith drove directly to the Fortuna Police Department, where she and Rachel told officers about what had happened.
Rachel didn't tell officers, however, that her husband had fired shots around her or abused her in any way. Frieda Smith said when the police interviews were over and she was getting ready to leave, she told Rachel "Thank God it wasn't you. Thank God it wasn't you."
It was at that point, Smith said, that Rachel told her about Goldberg firing the gun. She asked her not to tell anyone else.
When testimony concluded, Deputy Public Defender Casey Russo asked Judge Feeney to strike Smith's testimony from the record, saying it was hearsay and inadmissible as evidence. But Bernthal pointed to the hearsay exception of a "spontaneous" utterance. And Feeney agreed that even though Rachel Goldberg made the statements to Smith many hours after the shots were allegedly fired, Rachel was still distraught.
Fortuna Police Officer Ryan Richardson testified today that during one of her interviews with an officer on Sept. 26, Rachel was so emotional she was vomiting.
Russo also argued that the charge of spousal battery is invalid, because it is a misdemeanor and the statute of limitations has expired. The judge agreed this could be a problem, but held him to answer regardless.
Goldberg was not held to answer for one charge, brandishing a firearm in a public place. If he did fire shots around his wife, it occurred on the couple's private property.
Goldberg is scheduled for arraignment on May 11.
PREVIOUSLY: