Murder suspect Jon David Goldberg will also stand trial on charges that he threatened his wife with a gun the same day he allegedly shot and killed her boyfriend.

This morning Judge Christopher Wilson denied Deputy Public Defender Casey Russo's motion to dismiss accusations that on Sept. 26, Goldberg fired shots near his wife and brandished a gun in a "threatening manner." In a separate case he is accused of shooting and killing Rachel Goldberg's boyfriend Timothy Smith later that day.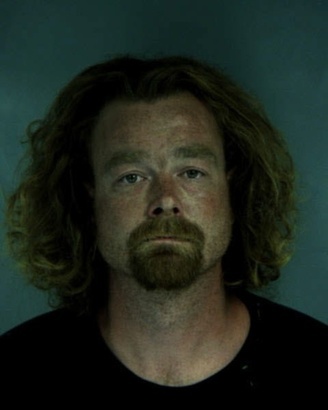 Russo had argued the evidence on the wife-related charges was hearsay and inadmissible. During Goldberg's preliminary hearing Rachel Goldberg refused to testify against her husband. Instead it was Rachel's one-time friend Frieda Smith who testified that Rachel told her Jon "fired shots all around her."

Rachel reportedly told Smith this many hours after the incident, when they were at Fortuna Police Department.
For the evidence to be admissible, it must be ruled that what she said, even though hours had passed, was a "spontaneous" statement made because she was still distraught.
Judge John Feeney held Goldberg to answer on the charges last month, and today Wilson upheld that ruling.
"The facts surrounding this case are highly charged and highly emotional, and rather unusual I suppose," Wilson said.
The judge noted it was "somewhat ironic" to see the prosecution arguing that something had happened in the heat of passion, and the defense maintaining it had happened after a "cooling-off period."
Goldberg also had been charged with battering his wife during the months leading up to the killing. The prosecution dropped that charge. Russo had argued that because it was a misdemeanor the statute of limitations had expired.
Next Wilson will hear Deputy District Attorney Luke Bernthal's motion to consolidate the new charges with the murder case. That argument is scheduled for July 6.
As of now the murder case is scheduled for trial on Oct. 2. Goldberg, 37, is being held on $1 million bail.
###
PREVIOUSLY: