Southern Humboldt resident Zachary Cordell Harrison was arraigned this morning on a charge of first-degree murder, along with special weapons allegations that could add a life term to any sentence he receives if convicted.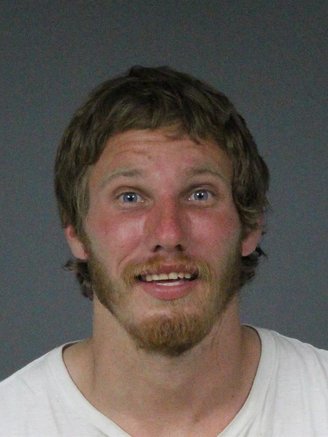 Visiting Judge Marilyn Miles advised Harrison of the complaint, which was filed after a preliminary hearing earlier this month. Deputy Public Defender Brie Bennett entered a plea of not guilty on behalf of Harrison, 28.
No trial date was set, with Bennett saying she is still discussing evidence issues with Deputy District Attorney Joel Buckingham, the prosecutor in the case. Instead Nov. 7 was scheduled as the date for trial-setting. Harrison, who remains in custody on $2 million bail, agreed today to give up his right to a jury trial within 60 days of arraignment.
During Harrison's preliminary hearing, eyewitness Tory Hennings testified he watched as Harrison first pointed a rifle at him, then shot 58-year-old Robert "Bob" James Holtsclaw as he sat in his pickup truck on Sixth Street in Alderpoint. Holtsclaw, struck by a bullet that passed through his left arm and chest, was pronounced dead at the scene.
According to Hennings no words were exchanged before Harrison fired the fatal shot. Hennings and Holtsclaw had just attended a horseshoe tournament in Alderpoint, and Holstclaw was dropping Hennings off at his home.
The shooting occurred about noon on Sept. 23, 2017, but Harrison managed to elude an intense, months-long manhunt in rural Southern Humboldt before being caught in the Walmart parking lot at Bayshore Mall in early June.
# # #
PREVIOUSLY