A McKinleyville man has been sentenced to 15 years in state prison for running over and killing a 16-year-old girl while driving drunk on Central Avenue.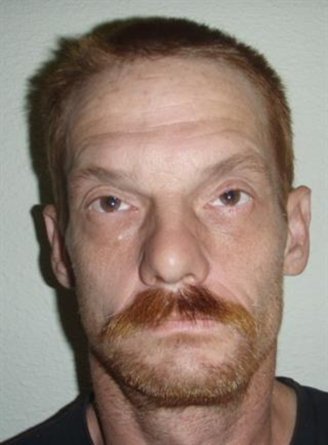 This morning Judge Christopher Wilson imposed the sentence on 49-year-old James Arthur Merrick II, who pleaded guilty last month to gross vehicular manslaughter and hit-and-run in the December 2016 death of Tessa Rae Gingerich.

As part of his plea agreement, Merrick agreed to give up all credit for time served. In his case, including good-time credit, that amounts to more than five years.
Tessa's father, Donald Gingerich, told the judge "her mother's been a wreck since this happened. So have I."
Gingerich said his daughter's death has been devastating for many people, including the two teenage boys who were walking with Tessa when she was hit.
"And Tessa's little sister," he said. "They shared everything. Their hopes, their dreams, their clothes, their secrets."
Merrick was leaving the McKinleyville shopping center in a pickup truck with bald tires when he pulled out on rain-slick Central Avenue. He lost control of the truck and it struck Tessa as she walked along the road. Her two friends managed to jump out of the way.
At the time Merrick was on probation for alcohol-related reckless driving. And that night his blood alcohol level was at .19. He told officers he'd had one beer.
Merrick has children of his own, including a daughter about the same age as Tessa. The daughter wept as Merrick was sentenced.
"It's a tragedy all the way around," Gingerich told the judge. "The Merrick family has lost someone too. But they'll get to see him again. We'll never see Tessa again."
Tessa's aunt, Marsha Upton, said her niece's death has caused "so much heartache."
"I don't feel my family will ever be completely whole again with the death of Tessa," Upton said. She said Merrick fighting the charges for 2 1/2 years compounded the misery, with the family having to attend court hearings over and over again.
Merrick, who is in a wheelchair because of back problems, issued a tearful apology to Tessa's family and friends. He said he would gladly trade places with Tessa.
"Please forgive me," Merrick said, burying his face in his hands and crying.
"Forgiveness is not my gift," Wilson responded. "A lot of people have been affected by this. There are many victims when this sort of offense occurs, and it occurs far too often in our community."
Wilson offered his condolences to Tessa's family, saying "Your love for Tessa obviously lives on."
The judge said he hopes community members will pay attention to the beautiful memorial for Tessa on Central Avenue, and keep it in mind before getting behind the wheel of a car.
Deputy District Attorney Trent Timm, the prosecutor in the case, noted Merrick told a probation officer he believes drinking alcohol is "not problematic."
"It caused the death of a young girl and over 20 years of incarceration for him," Timm said.
Merrick initially was charged with murder because of his previous "wet reckless" conviction. He received 10 years for vehicular manslaughter and five years for hit-and-run. Although he admitted to the latter allegation, Merrick previously maintained he did not try to flee the scene. He said he got in his truck to back up because the girl was pinned against the bumper.
Merrick will be eligible to apply for parole when he has served half of his sentence. This morning Deputy Conflict Counsel Meagan O'Connell, representing Merrick, asked Wilson to delay his transport to state prison so he can wrap up some family business.
Timm objected, saying a few weeks wouldn't make much difference.
"I think the amount of time he's had to get his life in order is substantial," Timm said.
The judge agreed, denying the defense request.
The Probation Department, as one of its sentencing recommendations, wanted Merrick to pay a $10,000 restitution fine. The judge declined.
"I'd like to see Mr. Merrick pay restitution to the victim's family," Wilson said. Merrick was also ordered to pay $1,532 for the teen's funeral and burial expenses.
# # #
PREVIOUSLY