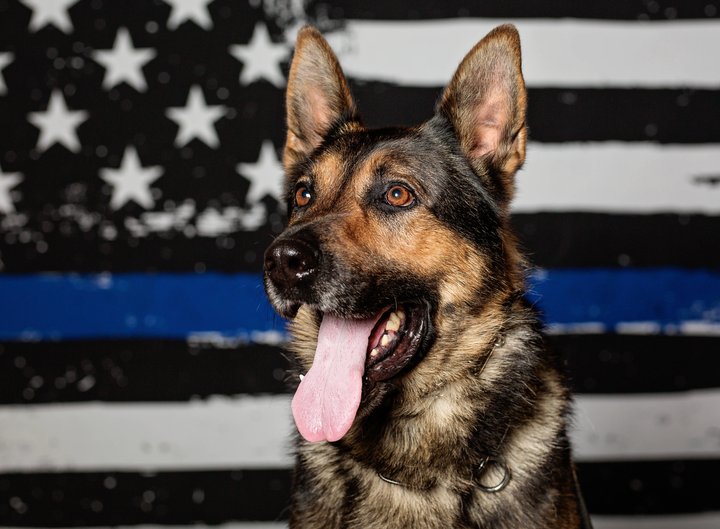 Fortuna Police Department press release:

The Fortuna Police Department is announcing the retirement of police K9 Nordy after serving the citizens of Fortuna and Humboldt County for five years. Nordy is retiring due to an injury he received on duty.

Nordy joined the Fortuna Police Department in 2014 and served with two handlers during his tenure — Officer Soeth from 2014 through 2015 and Sergeant Primofiore from 2016 to 2019.

Nordy was born in the Czech Republic on April 14, 2013 before being imported into the United States by Witmer-Tyson Kennels of Menlo Park, California in March of 2014. Nordy was purchased with generously donated money from citizens in the community and the Fortuna Police Department's K9 Unit was funded by donated funds until the passage of Measure E.

During Nordy's career, he assisted nearly every agency in Humboldt County. No matter the time of day, or night, Nordy answered the calls for assistance.

There was no doubt when Nordy was on duty. Whenever his partner keyed up the radio, Nordy could be heard!

Nordy was also very involved with his community. He frequently visited preschools, service group meeting, high school classes, and other community events to give demonstrations on his abilities.

Nordy will be enjoying his retired life with his handler, Sergeant Primofiore. The Fortuna Police Department and Nordy would like to thank the members of the community who generously donated funds for his purchase and his initial years of service.
# # #