Antone Richard Aubrey IV was mentally ill but not legally insane when he allegedly shot his sister to death in February 2018, a psychologist testified Wednesday during Aubrey's trial on a charge of murder.

Dr. Andrew Renouf, one of three psychologists who evaluated Aubrey, said the 32-year-old Hoopa man is schizophrenic and has PTSD. But Renouf said Aubrey did not meet the criteria for legal insanity, meaning he was capable of understanding the nature and quality of his act and capable of understanding the difference between right and wrong.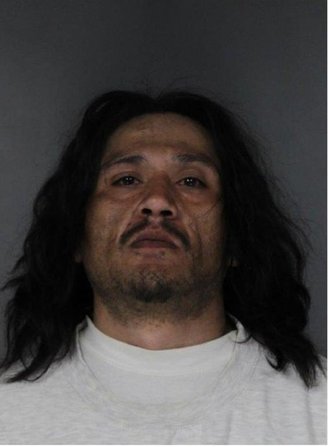 "The opinion is that Mr. Aubrey suffers from a serious mental health condition," said Renouf, testifying via Zoom and under questioning by defense attorney Russ Clanton. "But at the time of the offense he did have the ability to distinguish right from wrong."

Renouf also said that, based on the testimony of eyewitnesses, "there was a level of organization" to Aubrey's behavior the day of the shooting. Before firing his sawed-off shotgun at Angel Louise Aubrey, "he checked his weapon to make sure it was loaded. Afterward he wanted to retain the weapon."

After the shooting Aubrey was tackled to the ground and the gun was taken away.

Renouf interviewed and tested Aubrey in late May of 2019. He had also tested him for cognitive impairment a year earlier, when he was being evaluated for his mental competence to stand trial. The first time, Aubrey tested at 27 on the test, within the range of normal. The second time he tested at five. Renouf said there are two explanations for that: either Aubrey suffered major brain damage between tests, or he was deliberately providing wrong answers. Renouf believes the latter.

He noted Aubrey seemed to have selective memory loss. He remembered his dorm number in the jail and what he ate for lunch, but didn't remember the name of the attorney who had represented him for two years. He also said he didn't know his sister was dead.

On the day his sister was killed behind the gas station in Hoopa, Aubrey had been hearing voices in his head for several years. The voices had become louder and more insistent, and eventually he began experiencing "command hallucinations," being ordered to harm himself or others.

Renouf, however, thought the motive for Angel Aubrey's shooting was simply "punishment, or a desire for revenge."

During interviews with law enforcement, Aubrey was obsessed with the idea that everybody — especially his family — had been "disrespecting" him and his children for years. He wanted his kids back but "nobody would vouch for me."

During his first interview with sheriff's detectives on the day of his arrest, Aubrey wouldn't believe his sister was dead. If she was, he said, he knew nothing about it.

The second interview was held four days later and started out on a similar theme. Then Aubrey abruptly changed course, saying his sister deserved death and he should be praised for killing her. He demanded to be released from custody.

"I deserve my freedom," Aubrey told the officers. "I deserve everybody saying 'Right on! You did it!' ''

He claimed he was meant to get away with anything, "no matter what. No matter what."

"I got the right to kill anybody because of the program I'm in," Aubrey explained. "I've got to believe in myself. Everybody believes in me."

At that moment, You Tube shut down the livestream from Courtroom One, with the message "Video not available."

"YouTube has taken us down because whatever the content is, it violates their community guidelines," Judge Christopher Wilson said when the streaming returned. The rest of the interview was played with just audio so You Tube would not be offended.

Aubrey went on to describe himself as "the demolition devil," saying his sister deserved to die.

"I wish that you guys could just respect me and release me," he told the detectives.

"You killed Angel," Detective Jennifer Taylor responded.

"There's a reason behind that," Aubrey said. "I don't want you to bury her; I'm going to bring her back to life."

Taylor told him his family buried Angel.

Aubrey said he didn't plan to kill anyone else, "unless you want me to."

"No!" Taylor said.

"I won't, not for a minute … I want to be free so I can get my kids back. They're waiting for me."

Aubrey's schizophrenia may be biological, Renouf testified, or could be the result of substance abuse. As for the PTSD, that goes back to an incident when Aubrey was 7 or 8 years old. A relative of Aubrey's told Renouf that Aubrey's mother and brother were murdered in front of him, and he hid in a closet while the killers shot up the house "looking for survivors."

His mother Rachel and his older brother were shot dead at their home outside Hoopa. A suspect was tried twice with no verdict, and eventually others confessed to the killing.

The trial is scheduled to resume this morning, with Clanton continuing to question Renouf. Two other psychologists, Dr. Martin Williams and Dr. Mikel Matto, are also ready to testify via Zoom. It remains to be seen whether they will challenge Renouf's opinion.

Deputy District Attorney Candace Myers is the trial prosecutor.
###