Jury trials are expected to resume in Humboldt County next month, with a July 13 trial confirmed today for murder suspect Antone Richard Aubrey IV.
"My understanding is July 13 is the date for having jurors in," Deputy District Attorney Roger Rees told Judge Timothy Canning during a trial-confirmation hearing this morning. Rees said choosing a jury could take up to four weeks, and the prosecution's case could last for an additional four weeks.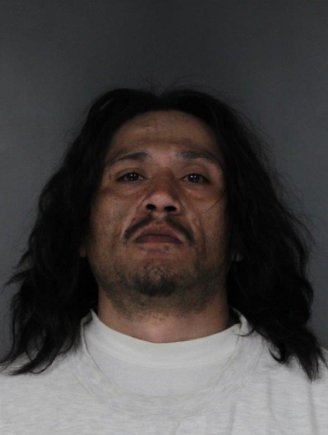 At this point it's uncertain how many jurors will respond to a subpoena, given concerns about the ongoing Covid-19 pandemic.
"Assuming of course that the jurors will be available, we are prepared to confirm," said attorney Sara Zalkin, making a special appearance this morning for defense attorney Russ Clanton.
Aubrey, 32, is accused of shooting his sister Angel Louise Aubrey to death during an argument in Hoopa in February 2018. The 33-year-old single mother of five was killed by a gunshot to the head.
Although Antone Aubrey was found mentally competent to stand trial, the defense says he was insane at the time of the killing.
Rees appeared this morning on behalf of Deputy District Attorney Candace Myers, who will be the prosecutor at trial.
###
Also this morning, sentencing was continued yet again for Catherine "Catie" Fode, who has promised to testify during the trial of co-defendant Cesar Valenzuela and can't be sentenced until she fulfills that promise.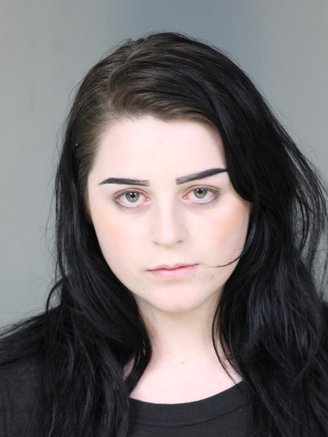 Fode and Valenzuela are among five defendants charged after 20-year-old Tyson Eduardo Claros was shot to death during a carjacking near Manila in December 2016. Fode pleaded guilty early on to voluntary manslaughter and agreed to testify for the prosecution.
Three other defendants — Brandon James Mitchell, Tamara Nicole Thomson and Hector Godoy-Standley, resolved their cases with plea bargains and were sentenced to prison. Only Valenzuela has decided to go to trial, and every time his trial is continued Fode's sentencing is delayed.
As of now, Valenzuela's trial is scheduled for August.
At the request of Fode's defense attorney Neal Sanders, Judge Christopher Wilson set Aug. 17 as the date for scheduling sentencing.
###
PREVIOUSLY: