Navigating 'Humboldt's Most Packed Weekend Ever'™

Criminy, the Lowdown is really gonna have difficulty paying due respect to all the awesomeness invading HumCo in what has to be the most packed weekend in recent memory. Burn your couch to the ground. In the next three days we have to make time for Hops in Humboldt, the Creamery Festival, the continuing Humboldt County Fair, the S.H.I.T.s and Giggles Comedy Festival, HSU's Centennial Celebration, Humboldt Roller Derby, Zepperella and Cake! Oy!
All right, let's take this one day at a time. Thursday night you only have to worry about a few things. We gave you the skinny on Savage Henry's yukvasion yesterday, but we'll add that tonight, after the conclusion of Humboldt Brews' S&G event, you'll have one last chance to say goodbye to HumCo's departing hardest twerking DJ, Brian "Mantea$e" Woida. The mutton chopped beat dropper will be joined by many of the other Soul Night regulars at Guilty Pleasures 3. (Bonus: If you've secured a S&G wristband, admission is free. Nice.)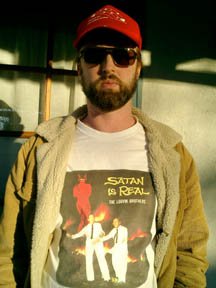 Of course a good portion of Humboldt's not-opposed-to-leaving-the-house crowd will be up at the Van Duzer Theatre at the sold out Cake show. Listen below to frontman John McCrea jaw with KSLG's Myles Cochrane below about Cake's future plans, his love of vinyl and how his band's music is a sadness-driven coping mechanism.
Eat your Cake, and then scroll the Lowdown for all your Thursday joy spots.
-Andrew Goff
The Lowdown Fun Committee
Larry Likes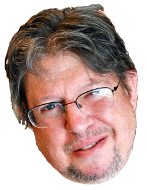 Events
Cake
Van Duzer Theater / 8 p.m. / $65 / $35 HSU students
(SOLD OUT) "An alternative rock band in every sense of the word, CAKE's unique blend of ironic lyrics and "deadpan brilliance" (The New Yorker) immediately set them apart from the pack when the band formed in Sacramento in the early '90s."
826-3928 / Web site / View Comments
Movie Showtimes
Minor Theatre
ELYSIUM: 3:35, 6:10, 8:45
JOBS: 3:25, 6:15, 9:05
WE RE THE MILLERS: 3:55, 6:35, 9:15