Paul Mann covers courts and other matters for the Mad River Union. Subscribe here.
# # #
The parents of McKinleyville homicide victim Tyson Eduardo Claros are certain their son did not commit the unproven sexual molestation for which he allegedly was shot to death in Manila.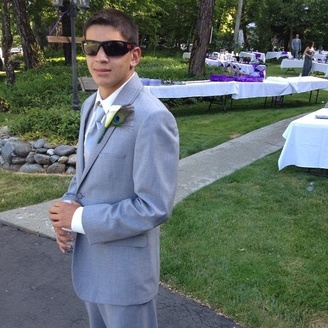 Even if the accusation had been true, they say, "You don't have the right to murder somebody."
"We have a justice and court system for that," his father said quietly last week, as both parents spoke on the record for the first time at the conclusion of the preliminary hearing of the state's evidence against five co-defendants. Superior Court Judge Marilyn B. Miles ruled the case justiciable and ordered the arraignment on information for April 5, with the trial likely in several months.
"We know Tyson and anyone who knew Tyson knows they [the allegations] were not true," his mother said. "But Tyson's not here now to defend himself."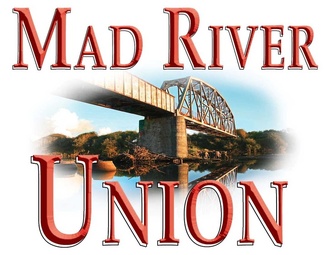 In an interview at the Humboldt County Courthouse, the parents openly discussed the unproven molestation claims against their 20-year-old son. Composed, speaking without rancor or bitterness, they noted that a Eureka City police detective testified under oath that two interviews by child abuse authorities produced no word from the little girl that she was molested.
"We feel that now it's time to say who Tyson was and he was a good kid," his mother said. "Were those good people he was involved with" the night he was killed in December? "No, none of 'em are. I think everybody knows that it was all five of them, I think that's been made pretty clear."
"He made dumb mistakes, like any person," especially at age 20, his father acknowledged. "It sounds to me like they all were partying and being silly. So he made some bad choices, but he didn't deserve to be murdered."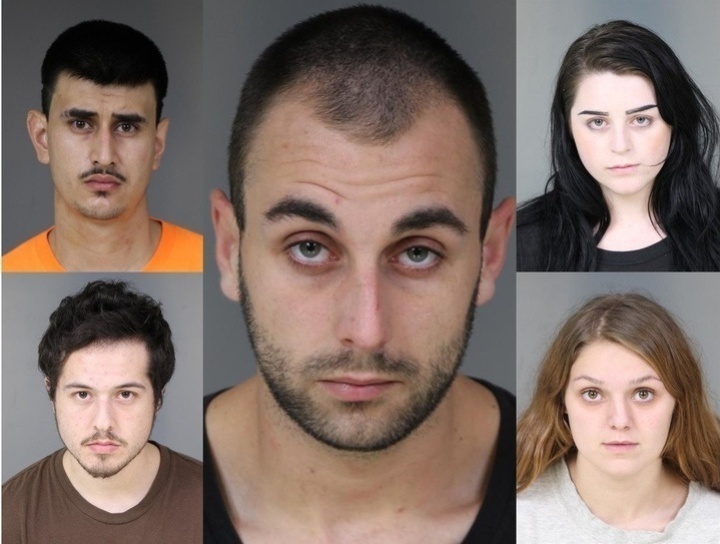 Now it's going to be about who points the finger at whom, he went on. The preliminary hearing produced conflicting accounts of who fired the gun that killed Claros.
"It's been proven that all of them were there, obviously, and that's where the charges go," his father said, referring to the murder scene not far from Samoa Bridge. The car Claros was riding in was allegedly carjacked by the suspects, who pulled up in a second car from behind.
With a polygonal case of five co-defendants represented by five different attorneys, plea bargaining is as likely as finger pointing, leaving the judicial outcome open to question.
Both parents attended the three full days of last week's hearing. Although "it was long and tedious," they thought it an accurate and comprehensive account by Deputy District Attorney Brie Bennett and law enforcement witnesses of what happened in the early morning hours of Dec. 12.
Moved to speak in their son's defense now that a trial is in store, they described his character and the actions that revealed it.
"There was not a mean bone in Tyson's body," his mother said. "He never raised his voice. He was happy, he helped others all the time, even complete strangers."
The day after they lost their son, Claros' parents drove to the murder scene on Highway 255, where they encountered a family, complete strangers they had not met before. But Tyson had.
"I went up to them and asked, 'Can I help you?'" his father recounted. "She asked, 'Are you Tyson's dad?' and I said yes. She said, 'I didn't know your son very well, I only met him once or twice. The first time I met him was here in Manila Park. One of my children didn't want to walk about a mile to our house. Tyson picked him up and put him on his shoulder and carried him to [our] house, no questions asked.'" She added, "'Not many people would do that.'"
One of the brutal ironies of the murder is that Claros readily agreed to give a ride to one of the suspects, Tamara Nicole Thomson. She is alleged to have set up the hitch to McKinleyville so that her confederates could ambush Claros and his driver, Jane Doe.
Doe testified that when her best friend answered his phone in the car, he expressed surprise, saying he had not heard from Thomson in months. When Doe readily agreed to the request, Claros did too, despite Thomson's long absence from his life. Evidently he never suspected he was being set up and was pleased to hear from Thomson and do her a favor.
"That was the kind of guy he was, he liked to help people," his father said wistfully.
PREVIOUSLY: