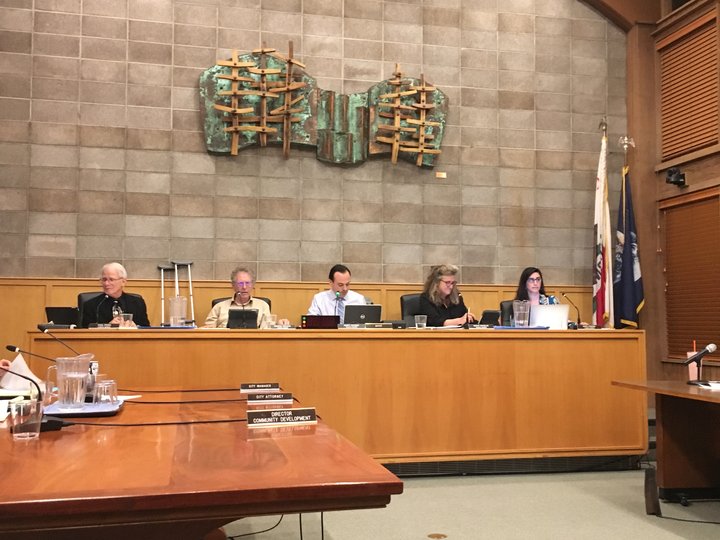 Almost exactly one year after voting to remove the McKinley statue from the Plaza, the Arcata City Council unanimously voted at tonight's meeting to move forward with the removal and to relocate the statue to the city of Canton, Ohio.
Over a dozen community members made comment on the issue, almost all speaking in favor of the statue's removal and many voicing support for relocating the statue to Canton, citing the financial benefits and that Ohio is far away from Humboldt County.
Local resident Kelsey Reedy commented that keeping the statue anyplace local would go against the reasons for removing the statue. "It needs to be removed from Humboldt County, which is Wiyot land," she said.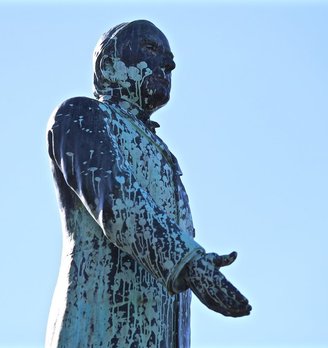 The city of Canton's offer includes not only covering the relocation costs, but also contributing $15,000 in funds toward covering costs to date. The city is a previous residence of William McKinley's and home to the William McKinley Presidential Library and Museum.
Canton was among several interested parties which had placed offers for the statue with the City of Arcata. But the council did not feel the need to even discuss the other offers before agreeing that relocating the statue to Canton was the best option.
The council also agreed that, because of the amount of time already spent on this project, removal needs to happen as quickly as possible. Councilmember Sofia Pereira said that she wants City staff to move forward with removal, even if it means placing the statue in storage while ironing out the details with Canton.
"We've had a robust community conversation about this and it's very decisive where the community stands," Pereira said. "I don't think we should delay the removal while we're having a conversation with another city about the best way to relocate it there."
It is not yet clear how soon the statue will be removed. But Arcata City Manager Karen Diemer assured the council and the community that she will get things moving as fast as she can.
"Please buy me a couple of weeks if you will," she said. "But we will start working on it tomorrow."
###

PREVIOUSLY: