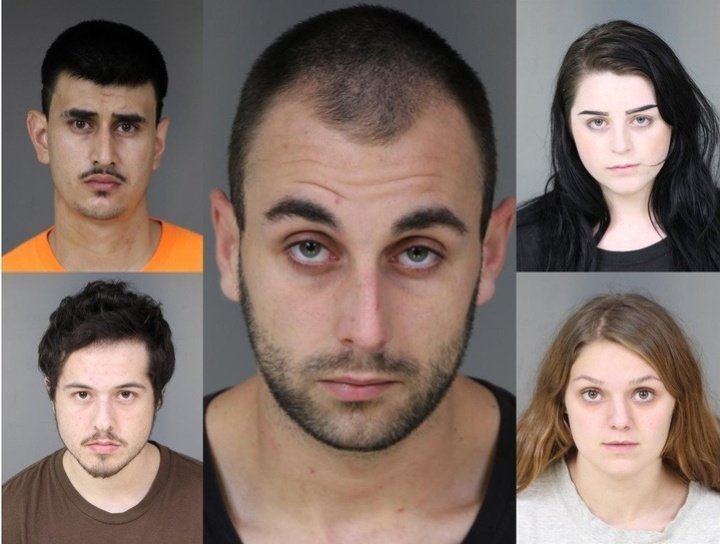 ###
Three of five defendants in a fatal 2016 carjacking have pleaded guilty and face prison sentences ranging from four to 27 years.
Deputy District Attorney Carolyn Schaffer confirmed today that Brandon James Mitchell, 25, Tamara Nicole Thomson, 21, and Hector Godoy-Standley, 24, admitted Friday morning to their roles in the Highway 255 carjacking that ended with 20-year-old Tyson Eduardo Claros shot dead.
Schaffer said Mitchell, the shooter, pleaded guilty to carjacking, voluntary manslaughter and a weapons allegation and will be sentenced to an agreed-upon term of 27 years. Thomson admitted voluntary manslaughter and a weapons charge and faces 14 years. She agreed to give up half of her custody credit. All defendants have been in jail for more than three years.
And Godoy-Standley, who drove the vehicle used in the carjacking, admitted being an accessory and being armed. He is looking at a four-year term and agreed to waive all custody credit.
All three gave up their right to appeal the convictions, Schaffer said.
Mitchell, Thomson and Godoy-Standley had been scheduled for a jury trial to begin this week. All had been charged with murder.
A fourth defendant, Thomson's boyfriend Cesar Octavio Valenzuela, 26, remains scheduled for a separate trial. And 21-year-old Catherine Suzanne Lynn Fode, Godoy-Standley's girlfriend and the mother of Mitchell's young daughter, pleaded guilty in November 2017 to voluntary manslaughter.
Fode has agreed to testify against the others but may now end up as a witness against only Valenzuela, provided he decides to go to trial.
According to earlier testimony and court documents, Mitchell and Fode believed Claros molested their little girl. That claim was investigated but never charged.
Sentencing for Mitchell, Thomson and Godoy-Standley is scheduled for Feb. 13. Valenzuela's next court hearing is Jan. 27.
###
PREVIOUSLY: