Testimony ended this afternoon in the trial of Antone Richard Aubrey IV with a second doctor saying he believes Aubrey was legally insane when he allegedly shot and killed his older sister in February 2018.
Deputy District Attorney Candace Myers and defense attorney Russ Clanton will present closing arguments Monday morning to Judge Christopher Wilson, who will rule on whether Aubrey is guilty or innocent of murder, personal use of a firearm and being a felon in possession of a firearm. If Wilson finds the Hoopa man guilty of murder, he will also rule on whether he is not guilty by reason of insanity.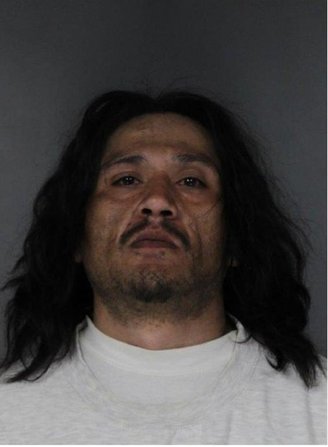 The last of three doctors to testify was Dr. Mikel Matto, a court-appointed clinical psychiatrist who said Aubrey's schizophrenia made him incapable of understanding the difference between right and wrong. Matto testified, however, that he did think Aubrey understood the nature and quality of his act. Either one or both criteria meets the standard for legally insanity.
Earlier in the trial Dr. Martin Williams, a psychologist hired by the defense, also provided an opinion that Aubrey was legally insane when he allegedly killed 33-year-old Angel Louise Aubrey. But psychologist Dr. Andrew Renouf's opinion was that Aubrey, while suffering from severe mental illness, was not legally insane when his sister was shot.
During her cross-examination of Matto today, prosecutor Myers challenged Matto with statements Aubrey made that indicated he knew he had done wrong. But each time, Matto provided an alternative explanation for why Aubrey said what he did.
As one example, Aubrey told sheriff's detectives he should be able to "get away with anything, no matter what." In other words, Myers said, "I am sufficiently psychotic that I can kill someone, even my sister." "My information was that he was incapable of understanding right from wrong, and therefore he should not be punished," Matto responded. "He did not feel he had done something he could be punished for."
Aubrey suffered from delusions and so-called "command hallucinations," with voices giving him orders to commit certain acts. He talked about the devil and about his dead father's spirit laughing at him and telling him he was going to prison.
"If somebody is experiencing delusions," Myers said, "and their delusions involve evil entities or evil spirits, why is it that in a case like that we would say they don't understand right and wrong?"
Matto said the "right and wrong" aspect of the law is much more difficult and complicated than the nature and quality of the act, but he based his opinion on "the totality of the evidence."
"There are individual statements in which it sounds as if maybe he's being rational," he said, "but taking a look at all of the statements he has made, that shows he is not operating with the same concept of reality as you or I, which suggests he is not able to distinguish right from wrong."
Matto also pointed out Aubrey made little to no effort to evade law enforcement after the shooting. When talking with detectives he minimized his actions "as if didn't think he had done anything wrong at all."
While in the patrol car of the deputy who arrested him, Aubrey reportedly thought he was in trouble for being drunk in public.
Matto also testified, though, that he was doubtful about some claims Aubrey has made. During his evaluation of Aubrey in May 2019, Aubrey said his memory was blank from a few weeks to a few months before the shooting until his first interview with detectives a few hours after his arrest. Matto was skeptical.
"I have concerns that Mr. Aubrey was intentionally feigning memory loss," he said. Also, when Aubrey was administered a test for cognitive ability in September 2018 he scored a 27, which is within normal range. About eight months later he took the test again and scored a 5. Matto said people with severe Alzheimer's Disease generally score about 16.
Finally, during his interviews with detectives, Aubrey would deny all memory of the day of the shooting, then provide some details, then again say he didn't remember. Matto said intermittent memory loss is not a symptom of schizophrenia, which is Aubrey's diagnosis.
###
PREVIOUSLY: