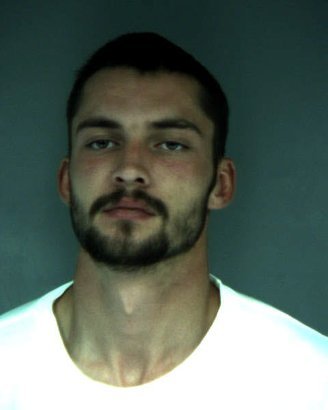 Sentencing for convicted murderer Maxx Carson Robison was postponed this morning after Robison announced he wanted to be in the courtroom instead of on video.

"Your Honor, I don't feel comfortable going forward," Robison said when Judge Christopher Wilson asked whether he agreed to appear via video because of the Coronavirus pandemic.
Wilson was not happy with the surprise, chiding defense attorney Russ Clanton for not giving more notice. "To do this at the last minute is really disruptive," the judge told Clanton.
"It's Mr. Robinson's choice," Clanton said. "… I'm just following his request."
Robison, 24, has been in jail nearly four years and pleaded guilty in March to murdering 19-year-old Rihanna Skye McKenzie and attempting to murder her boyfriend, Elisha Mansell. Robison opened fire on Mansell's car, not realizing the two were sitting inside.
A defense expert, psychologist Martin Williams, was expected to testify today on Robison's behalf. He agreed to testify Monday, the new sentencing date.
Deputy District Attorney Roger Rees said McKenzie's family was watching this morning's hearing on You Tube. Family members also sent letters, which Rees intends to read when Robison is sentenced.
Robison entered an "open" plea, meaning no sentence has been agreed on. In January 2017 he was prepared to plead guilty and be sentenced to 37 years to life in state prison, but he backed out at the last minute.
# # #