Friday, March 17, 2017's Chowdown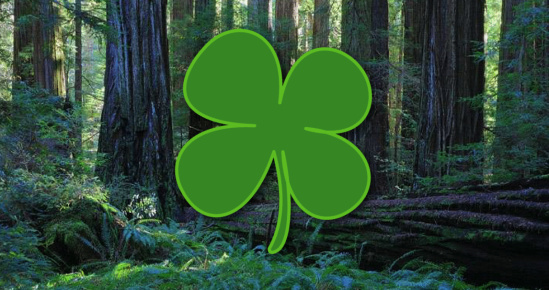 For those in Humboldt looking to pinch someone, your Lost Coast Outpost is always cloaked in teal which is totally on the green spectrum. So back off! That said, we hope Humboldt's new Uber drivers are up to their first real challenge because … St. Patrick's Day falls on a Friday, y'all! Dyed-green vomit is especially harsh on upholstery, we hear. We wish the luck of the Irish to ye.
OK, lads and lasses, to ensure that you properly celebrate the legacy of Ireland's foremost 5th century patron saint, scroll through the full list of drunken gatherings in your Lowdown listings below. But first, some obvious highlights:
THE JAM: Arguably the most appropriate local band you could see on this day, The Vanishing Pints (pictured) bring Humboldty irreverence and "traditional Irish music gone punk" to Pete's place. Bring your dancing shoes.
MAD RIVER BREWERY: Unsurprisingly, Blue Lake is just gonna go ahead and take the entire day off. In addition to a day-long hoppy hour and corned beef and cabbage specials, after work tunage will be provided by Cadillac Ranch and Seabury Gould. And just up the road…
LOGGER BAR: … Blue Lake's house of worship has quite the green day planned. Multiple troupes from The Emerald Coast Dancers will perform throughout the day and night while the kilted bagpipers of The Humboldt Highlanders will your ears with just the day drunk soundtrack you were craving.
SIX RIVERS BREWERY: The crew at "The Brew with a View" wisely made their anniversary party coincide with the sudsiest holiday. Thus, help 6RB celebrate 13 years as the hub of McKinleyville with rowdy performances from The Pine Box Boys, The Gatehouse Well and others. (BONUS: Free DUI-preventing rides home courtesy Humboldt Limo! Score!)
THE SIREN'S SONG TAVERN: Hey! Maybe you want to enjoy an Irish jig in Eureka? Good Company and Fingal know which strings to strum to provide such an experience.

ARCATA THEATRE LOUNGE: And finally, why not? The ATL is screening the inarguably shitty 1993 cinematic oof Leprechaun starring the little guy from Willow, a film we would rather watch (which holiday would be appropriate for that?).
Seriously, though, there is much more green to be seen in your Lowdown listings below, including — oh, by the way — a little band called Meat Puppets that just so happen to be playing Humboldt Brews, holiday be damned. Details on that show and more south o' here.
—Andrew Goff

Oh, one last thing. This morning, Irish Prime Minister Enda Kenny delivered a St. Patrick's Day address at the White House. Here is a completely random excerpt.
"We were the wretched refuse on the teeming shore," Irish prime minister says with Donald Trump in the room. pic.twitter.com/7jEfTVvIzE

— Barry Malone (@malonebarry) March 17, 2017
Events
Restaurants
Eureka
Arcata
Eel River Valley
McKinleyville
Trinidad
Blue Lake
---
Movie Showtimes
Broadway Cinema
BEAUTY AND THE BEAST 2D: 11:45, 1:10, 2:45, 4:15, 5:45, 7:20, 8:45
BEAUTY AND THE BEAST 3D: 12:20, 3:20, 6:20, 9:20
GET OUT: 1:45, 4:20, 6:55, 9:30
JOHN WICK: CHAPTER 2: 4:00, 9:05
KONG: SKULL ISLAND 2D: 12:55, 2:40, 3:45, 6:35, 8:20, 9:25
KONG: SKULL ISLAND 3D: 11:50, 5:30
LOGAN: 11:55, 1:30, 3:00, 4:40, 6:10, 7:50, 9:15
MOONLIGHT: 3:50, 6:25, 9:00
TABLE 19: 1:40, 6:50
THE LEGO BATMAN MOVIE 2D: 12:10, 1:15, 2:55, 5:25, 8:00
THE SHACK: 11:45, 2:50, 5:50, 8:50
Mill Creek Cinema
BEAUTY AND THE BEAST 2D: 11:45, 12:35, 2:45, 5:45, 6:25, 8:45
BEAUTY AND THE BEAST 3D: 3:30, 9:20
GET OUT: 1:35, 4:10, 6:50, 9:30
KONG: SKULL ISLAND 2D: 11:50, 2:40, 3:40, 5:30, 8:20, 9:15
KONG: SKULL ISLAND 3D: 12:45, 6:30
LA LA LAND: 12:00, 2:55, 5:55, 8:55
LOGAN: 11:55, 3:00, 6:05, 9:05
THE LEGO BATMAN MOVIE 2D: 12:25, 3:05, 5:40, 8:10
Minor Theatre
BEAUTY AND THE BEAST: 1:30, 5:00, 8:15
GET OUT: 1:00, 4:00, 6:45
LOGAN: 2:15, 5:45, 9:00
THE WIND RISES: 9:30