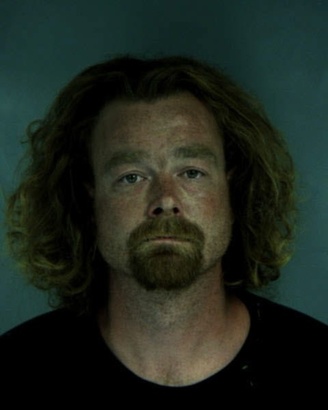 Jurors in the murder trial of Bridgeville resident Jon David Goldberg will hear testimony that he fired bullets near his wife before he allegedly drove to Fortuna and killed her lover.

This morning Judge Christopher Wilson, over the objection of the defense, granted Deputy District Attorney Luke Bernthal's motion to consolidate two cases against Goldberg. One alleges the Sept. 26 murder of Timothy Smith, and the second charges Goldberg with brandishing a gun and firing shots around his wife Rachel Goldberg earlier the same day.
Deputy Public Defender Casey Russo argued that the case involving Rachel Goldberg is "extraordinarily weak," given it is based on "hearsay" testimony from Rachel's friend Frieda Smith. Rachel herself refused to testify against her husband during the preliminary hearing and was held in contempt of court.
But Bernthal said both cases allege similar conduct. He also indicated he believes Rachel Goldberg should be compelled to testify during the trial. She and her 7-year-old son now live in Solano County.
Wilson, in ruling for the prosecution this morning, said he agrees both cases involve similar conduct. He also said the evidence regarding Rachel Goldberg could end up benefiting the defense, because "it will demonstrate the highly charged atmosphere" that day.
The jury trial is expected to begin Oct. 2. Goldberg remains in Humboldt County Correctional Facility.
###
PREVIOUSLY: