A jury has convicted Jon David Goldberg of second-degree murder for the shooting death of Fortuna resident Timothy Smith, who was having an affair with Goldberg's wife.

Goldberg also was convicted of personal use of a firearm in the September 2016 killing, which could will add 25 years to the 15-to-life murder conviction.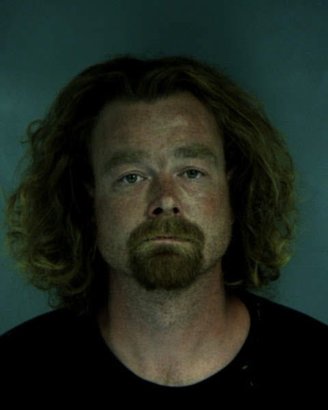 Goldberg didn't visibly react to the verdict. But his attorney, Deputy Public Defender Casey Russo, looked stricken. The courtroom was packed with Smith's family members and friends, along with many attorneys and law enforcement officers. Goldberg's parents, Michael and Janet Goldberg, also were in the courtroom.
Some of Smith's supporters broke into tears when Goldberg was convicted of murder. Jurors also could have chosen manslaughter or acquittal.
Jurors refused to comment afterward, with the jury foreman saying simply "Not a good time."
Smith's wife Jessica Springer and her son were there, but a Smith family member warned this reporter "Don't approach them."
Visiting Judge Graham Cribbs told the courtroom audience he was notified about 11:30 a.m. that the jury had made a decision. He decided to wait until this afternoon to read the verdicts.
Goldberg, 37, was acquitted of both charges relating to his wife, Rachel Goldberg. The prosecution had alleged that Goldberg, earlier on the day he killed Smith, brandished a firearm at his wife and fired shots around her.
In finding Goldberg not guilty of first-degree murder, jurors apparently decided the killing was not "willful, premeditated and deliberate."
On Sept. 26, 2016, Goldberg drove from his home outside Bridgeville and shot Smith, a popular volunteer fire captain, five times. Smith was shot once at close range in the chest, then four more times on his lower right side.
Jurors obviously didn't believe Goldberg's claim that he fired at Smith only after Smith reached for a gun in his truck, then lunged at Goldberg and grabbed the hand holding the revolver. Goldberg said the first shot was accidental, and he continued to fire until Smith released his wrist.
The prosecutor, Deputy District Attorney Luke Bernthal, said evidence was clear that the later shots were fired while Smith was on the ground.
Jurors deliberated briefly on Tuesday afternoon, then all day Wednesday and for a couple of hours this morning. On Wednesday they asked for read-backs of a portion of Goldberg's testimony and the full testimony of Hydesville resident Timothy Roscoe. Roscoe testified he saw Goldberg jump out of his van and "sprint" toward Smith's house, which contradicted Goldberg's story.
Goldberg said he wasn't expecting to find Smith home and just went there to speak with Smith's wife about the affair between their respective spouses. When he encountered Smith, Goldberg said, he was expecting an apology. Instead, he claimed, Smith gave him "the once-over" and smirked at him.
Goldberg's sentencing is scheduled for April 27. Cribbs will no longer be in Humboldt County then, but he told attorneys he would be glad to come back for a day if he is wanted. Goldberg has the option of filing a waiver saying he is willing to be sentenced by another judge.
Cribbs seemed to be the only person in the mood to talk today. While Goldberg, attorneys and the courtroom audience waited on pins and needles for the verdict, the judge chatted at length about his 28-year career and his admiration of Humboldt's weather and Victorian homes. He thanked the jury, attorneys, courtroom staff and courthouse employees for their hard work and dedication.
###
PREVIOUSLY: