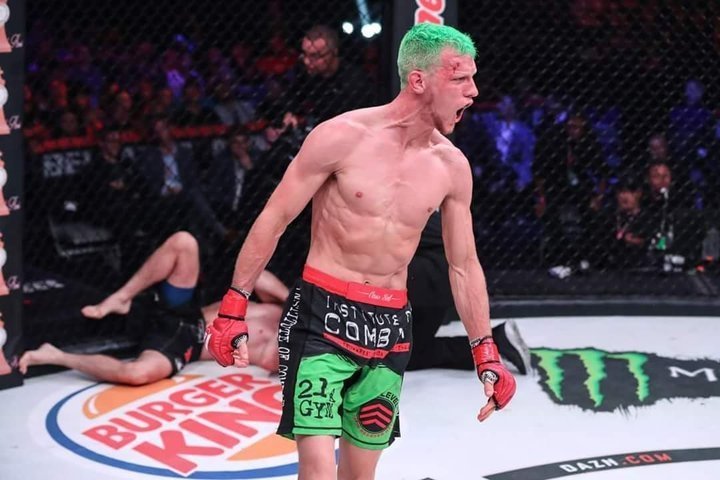 Humboldt's most notorious ass-kicker Cass Bell is set to fight in his fifth professional mixed martial arts bout next month.
Bell announced this afternoon that his next fight will be held in Hawaii for a special "Salute the Troops show" put on by the USO and Bellator.
"I am proud to announce that my next fight will be an event honoring the brave men and women of the U.S. Armed Forces," Bell stated on his social media page. "I have the utmost respect for our men and women in uniform and the family and friends who support them and I am thrilled to be given this opportunity. Thank you all for your support, I am so ready to get back in that cage!"
The event, which will be free for active military members and up to four of their guests, will be held on Dec. 20, at the Neal S. Blaisdell Arena in Honolulu.
The Arcata native will look to protect his perfect professional record of 4-0 at the event. Bell's next competitor has not yet been announced.
###
PREVIOUSLY: