Bell's last fight in Honolulu, Hawaii. | Bellator
Seven months after winning his fifth professional MMA fight, Cass Bell is headed to the Mohegan Sun Casino in Uncasville, Connecticut to defend his perfect 5-0 record against the 12-1 Raufeon Stots at Bellator 242.
The unattended event will be Bellator's first since the fight promotion company shut down four months ago due to the then-budding coronavirus pandemic.
Like Bell, Stots comes from a wrestling background. At the University of Nebraska at Kearney, Stots won consecutive Division II national championships.
Bell's opponent Raufeon Stots.
The two fighters are also equal in size. Bell and Stots both weigh 135 pounds and Bell stands one inch taller than his opponent.
Although Bell's fight will once again be held on the undercard of the main event, he told the Outpost from his plane to Connecticut this afternoon that he's receiving main card level pay for the first time in his career.
To maintain safety, Bell said that all event participants are undergoing a rigorous series of tests this week.
"We had to get Covid-19 tested two days ago," he said. "And [we have to get tested] again when we show up, and then again on Tuesday, and everyday after that, and [again] when we come home."
Due to the pandemic, Bell was also unable to bring his wife and children to his fight for the first time in his pro career. However, the free event will be live broadcast on the Bellator MMA YouTube channel for everyone back home to see.
"It definitely sucks not having them there but I totally understand," he said. "We have to keep everyone safe and they will be watching, so I will definitely be waving to them and everyone else from Humboldt County."
The event begins at 5 p.m. on Friday, with an anticipated fight time of 5:45 p.m. for Bell's bout.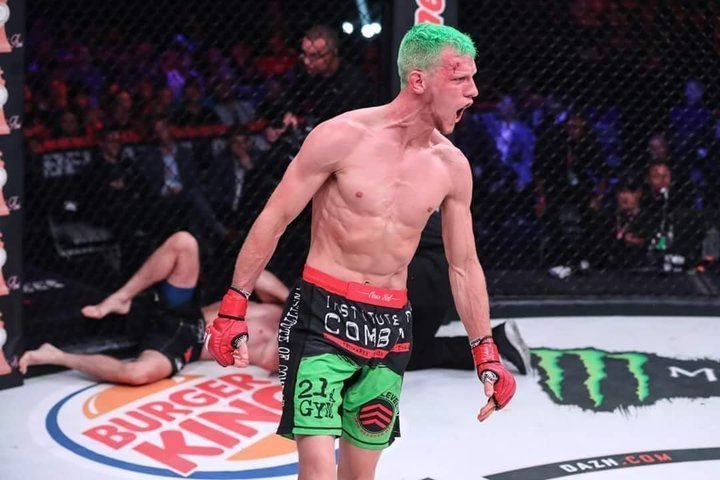 ###
PREVIOUSLY: