The trial of double-manslaughter suspect Marcia "Marci" Kitchen has been delayed over the issue of how fast Kitchen was driving when her Jeep struck and killed her daughter and another teen July 12 on Eel River Drive.

Attorney Ben Okin, representing Kitchen, told visiting Judge Bruce Watson this morning that the defense just received a California Highway Patrol report that includes an estimate of Kitchen's speed.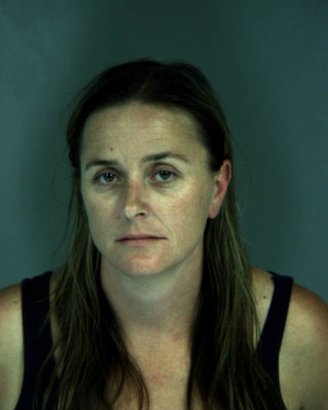 Okin said it had been his understanding that it's not possible to determine how fast Kitchen was driving at the time of the collision.

"Now they (CHP) did a speed analysis," Okin said, noting that defense experts have been examining other issues and now have to deal with an unexpected factor.
Deputy District Attorney Stacey Eads objected to a delay, saying the prosecution is ready for trial and the victims (survivors) have a constitutional right to a speedy procedure. She noted that more than a year has passed since the girls died.
As to the issue of Kitchen's driving speed, Eads said "it has never been the People's position" that speed could not be determined.
Eads suggested that because jury selection in the case will be lengthy, the defense could continue working on the issue then.
"There's just no way," Okin responded, saying he didn't want to be "scrambling to get reports while we are selecting a jury."
Watson granted the continuance, setting Nov. 8 Nov. 14 to discuss a new date for trial. The estimated month-long trial had been set to begin Nov. 13.
Kitchen, 40, was not required to attend the hearing today and was not in court. She is being represented by Okin and attorney Patrik Griego.
Prosecutors allege Kitchen was driving drunk when her car hit Kiya Kitchen and Faith Tsarnas, both 14. The girls were skateboarding on Eel River Drive. Tsarnas was killed instantly and Kiya died the next morning at Oakland Children's Hospital. Her parents and older brother were with her.
The brother testified during his mother's preliminary hearing that she arrived home drunk in her wrecked Jeep Wrangler, saying she had hit a deer. But he said her passenger, a friend of hers from out of town, claimed they hit "two Hoochies in bikinis."
Kitchen was arrested after a two-month investigation by the CHP. She posted $750,000 bail and remains out of custody.
###
PREVIOUSLY: