Should Ewa Misztal be released, or should she be sent to a state mental health facility for further observation?
That was the question before Judge Dale Reinholtsen in Humboldt County Superior Court this morning, as attorneys presented their arguments in the case of the Arcata woman who, earlier this year, pleaded guilty (by reason of insanity) to killing her infant daughter in 2016.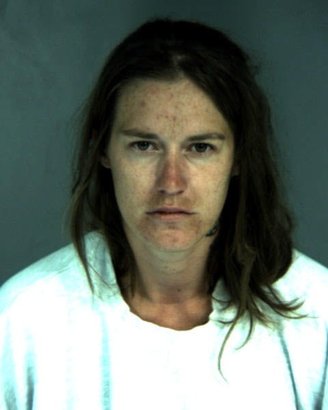 Before the court were written reports from psychiatrists that said Mizstal had, to one degree or another, recovered somewhat from the psychosis she was suffering from at the time of the incident.
But how much had she recovered — did she still pose a threat to the community or herself, or was she well enough to be released from custody, to continue psychiatric treatment on her own?
Deputy District Attorney Carolyn Schaffer, arguing for the people, held that the psychiatric reports clearly showed that had not completely recovered, and that Misztal should be remanded to a mental health facility for 180 days, so that her behavior might be further observed in that setting. After that time, Schaffer said, Misztal would be free to petition the court for release.
But Deputy Public Defender Casey Russo, representing Misztal, asked the judge to release Misztal now. Though he acknowledged that his client was not fully recovered, a psychiatric evaluation, he said, showed that she was well enough to continue with treatment without being held in custody. He assured the court that Misztal was eager to continue treatment.
He said that Misztal has already undergone at least 180 days of observation while in custody, and that further commitment to a mental facility would be counterproductive to her recovery.
"I do not believe that is a healthy environment for Ms. Misztal to be in at this point," Russo said.
Reinholtsen asked some questions about Mizstal's access to care on the outside, and whether or not the state would be able to assure that she would comply with further psychiatric treatment. Schaffer had doubts, citing the very small number of licensed psychiatrists practicing in Humboldt County.
Russo said that such resources are available to his client. She had already "built a network" of them while in jail. He also assured the court that Misztal could be detained and recommitted if she failed to follow through with treatment.
Misztal, dressed in a blue jail jumpsuit, stood at attention throughout the hearing, but did not speak. Reinholtsen said he will issue a decision next week.
###
PREVIOUSLY