The October trial of murder suspect Jon David Goldberg has been delayed until February because of a dire shortage of attorneys in the Public Defender's Office.

This morning visiting Judge Marjorie Carter reluctantly granted Deputy Public Defender Casey Russo's motion to continue the trial because he fears his overwhelming caseload will prevent him from providing Goldberg with a proper defense.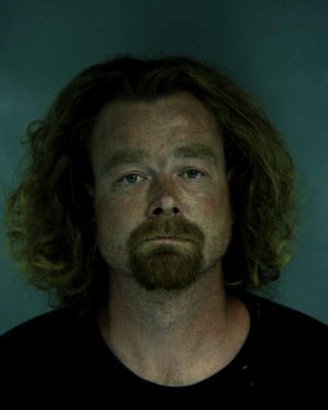 Russo told the judge a caseload that should be split by six or seven attorneys is being handled by 2.5. "This is an extenuating circumstance," Russo told the obviously frustrated Carter. "I'm concerned about my ability to provide a (competent) defense."

Carter noted that Russo has had the case since it began a year ago, and with Humboldt County's jammed court schedule it's difficult to reschedule a seven-week trial.
Deputy District Attorney Luke Bernthal said that as the prosecutor he's concerned that Goldberg's constitutional rights are protected. He didn't object to the continuance motion, saying he understands Russo is in a predicament because of "the responsibilities that have been forced on him."
Bernthal added, however, that murder victim Timothy Smith's family opposes any continuance.
Goldberg allegedly killed Smith after learning he was having an affair with his wife, Rachel Goldberg. The Fortuna fire captain was shot multiple times in his front yard. His wife and son were witnesses.
This morning Judge Carter and the court staff looked for several minutes at court calendars before setting Goldberg's trial for Feb. 5.
"Will you guarantee that you will not quit your office and be ready (for trial)?" Carter asked Russo.
"I have no plans to quit," he said.
"Did I give you a bad enough time?" Carter said. "That was the intent."
Right now one deputy public defender is out on paternity leave. Three others have either left or are planning to exit soon. Other lawyers in the office are handling juvenile cases or misdemeanors, and at least one is newly hired and can't take on serious felonies.
Russo's other clients include Ewa Misztal, accused of killing her infant daughter, and Cesar Valenzuela, one of four people charged with a murder and carjacking in December.
###
PREVIOUSLY: