Subscribe to Humboldt Holding Up on iTunes!
As we near the end of this crazy year and look forward to staying home for the holidays, your Outpost invites you to enjoy 2020's final episode of Humboldt Holding Up — our pandemic-prompted podcast adventure.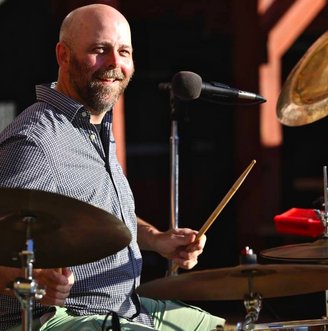 This week we are joined by local drummer and sound engineer Mike "Tofu" Schwartz who discusses what needs to happen for live music to thrive again in Humboldt and what shows might look like in 2021 and beyond.
Other topics discussed with Schwartz:
Playing the "last party in the world" before the COVID shutdown in March
His local band résumé
The Absynth Quartet's new album project

How he got the nickname Tofu
More!
So, since you can't attend Absynth Quartet's NYE show this year, do the next best thing by clicking the audio player above to listen to Schwartz chat with LoCO's Andrew Goff and Stephanie McGeary. And if you've got some more time to kill, you can scroll through past guests below.
Happy holidays, Humboldt!
Subscribe to Humboldt Holding Up on iTunes!
PREVIOUS GUESTS: