The jury trial of double-manslaughter suspect Marcia "Marci" Kitchen is now set for the end of May.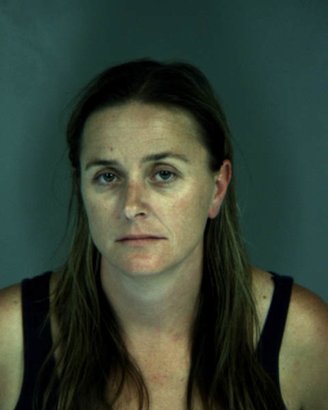 This morning visiting Judge Terrence Boren scheduled a May 29 trial date for Kitchen, accused of running over and killing her daughter and another teen-age girl while driving drunk on Eel River Drive. Kitchen also is charged with fleeing the scene after hitting the girls, who were skateboarding on the road when struck from behind.

The trial is expected to last four weeks, with a number of traffic experts among the witnesses.
Deputy District Attorney Stacey Eads objected to the long delay, saying the victims' families have been waiting too long for justice. The teens were killed 16 months ago on July 12, 2016.
"I don't know why we're at the May 29th date," Eads said, adding that she hopes defense attorneys Ben Okin and Patrik Griego will be prepared to proceed.
Kiya Kitchen and her friend Faith Tsarnas, both 14, died after being run over by Marci Kitchen's Jeep Wrangler on Eel River Drive in Fortuna. Kitchen, now 40, was arrested after a two-month investigation by the California Highway Patrol. She posted $750,000 bail and remains out of custody, though she surrendered her passport and can't leave California without court permission.
This morning Judge Boren agreed with Eads that this is a serious case and should proceed as quickly as possible. But with Humboldt County's jam-packed court schedule, May 29 was the earliest date possible.
Kitchen's trial is one of dozens of homicide and attempted-homicide cases moving slowly through the overburdened court system. Another local vehicular manslaughter suspect, Melissa "Missy" Munsell, was charged in May of 2015 and has still not gone to trial.
###
PREVIOUSLY: