Over the objections of the prosecutor, visiting Judge Graham Cribbs ruled this morning that defense attorneys can withdraw from the case of double-manslaughter suspect Marcia "Marci" Kitchen.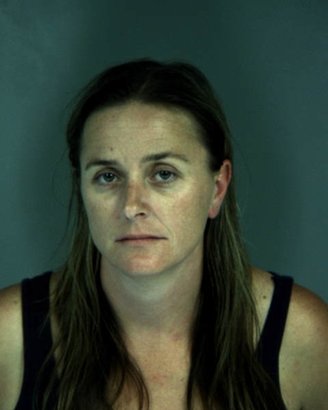 Kitchen now has an appointed lawyer, Deputy Conflict Counsel Meagan O'Connell, who believes she will be ready on the scheduled trial date of May 29. Private attorneys Patrik Griego and Ben Okin say Kitchen can no longer afford to pay them. They had been representing her since she was arrested in the fall of 2016, and say they have already worked on the case far more than what was stipulated in their contract.
Deputy District Attorney Stacey Eads objected to the defense motion, saying the Conflict Counsel's Office has "a lot of turnover and a lot difficulty with the cases they already have." Eads said she was concerned the new attorney would not be available.
As for Kitchen and her reputed lack of funds, "Ms. Kitchen did post a significant bail ($750,000) and has engaged in international travel."
If Kitchen really is out of money, Eads said, "the people would request that the court appoint Mr. Griego." (Court-appointed attorneys are paid a fraction of what private lawyers earn.)
"It's quite evident," Eads said, "that (Kitchen) doesn't consider this trial a priority."
Kitchen stood quietly next to Griego and Okin during the hearing today, dressed in a black suit and black tights. Her formerly blonde-ish hair is now much darker.
Okin told Judge Cribbs he and Griego have been working for a while with McConnell, and she has indicated she will be prepared for trial.
"Just to be clear," Okin said, "my client wants this to proceed as well. This is not a delay tactic."
Kitchen, 40, is accused of running over and killing her own daughter, Kiya Kitchen, and Kiya's friend Faith Tsarnas on the evening of July 12, 2016. The two 14-year-old girls had been skateboarding on Eel River Drive. It's alleged Kitchen was driving drunk and fled the scene after her Jeep struck the teens.
During the preliminary hearing, Kitchen's teen-age son testified his mother came home drunk in her smashed vehicle and claimed she had hit a deer. But he said she also asked him to ram the Jeep into a basketball hoop so she could explain the damage. He refused.
This morning O'Connell, the new attorney, told the judge she wants to look at whether there may be additional defenses to the crime, and also whether she may need more expert witnesses. But she expects to be prepared on schedule.
A number of people attended the hearing, some of them standing up in the back of the courtroom. According to a report on Redheaded Blackbelt, Kitchen's former husband Joe Kitchen, Kiya's father, had pleaded with people to pack the courtroom.
A status hearing on the case is set for April 5. Cribbs made it clear that on that date, he wants to confirm the case is proceeding as promised.
PREVIOUSLY: