An Arcata woman who killed her 7-week-old daughter while suffering from mental illness will be released to an outpatient treatment program after spending more than two years behind bars.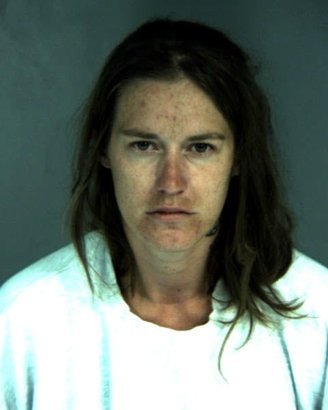 Today Judge Dale Reinholtsen referred 31-year-old Ewa Misztal to Conrep, a state agency that will decide where she should be placed for treatment as an outpatient. Although two psychiatrists have said Misztal's sanity is restored, Reinholtsen chose to send her to a treatment program rather than release her outright as Deputy Public Defender Casey Russo had requested.
Misztal, a Polish national, was living with baby Gigi Misztal in an Arcata apartment in August 2016 when the infant died from head injuries. She pleaded guilty in February to voluntary manslaughter and child abuse, but because of her insanity diagnosis was referred for treatment instead of being sent to prison.
Today Deputy District Attorney Carolyn Schaffer told the judge she agrees with his decision to refer Misztal for treatment instead of releasing her from custody. Schaffer has said Misztal still suffers some "residual symptoms" of mental illness.
Russo said he believes Misztal is "fully recovered, but she's ready to do whatever she needs to do."
Outside court, Russo said he understands the judge was looking at "an extremely high standard" in deciding whether Misztal is ready for release. While she will be treated on an outpatient basis, he said, there will be strict supervision under the program. She can be kept in treatment for one year maximum, he said, although the state could ask for an extension if it's believed she needs more help.
Once a defendant is found insane, he said, the focus becomes treatment and "not any sort of punishment."
When arrested Misztal provided varying accounts of how the baby was hurt, eventually saying her head had hit a door frame. Misztal went to a neighbor for help when Gigi stopped breathing. She was taken by ambulance to Mad River Community Hospital, where she was pronounced dead.
The doctor who performed the autopsy said it was doubtful that hitting the baby's head on a door frame would have caused the multiple skull fractures that killed her.
# # #
PREVIOUSLY