More than a year after she was found not guilty by reason of insanity for killing her 7-week-old daughter, no decision has been made on whether Ewa Misztal should be placed in outpatient treatment or committed to a state hospital.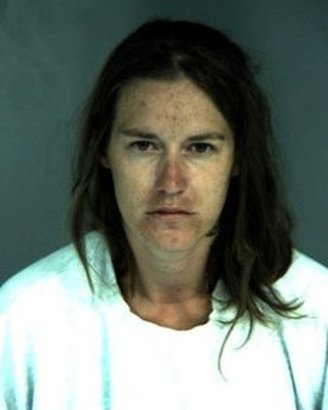 Misztal, 31, was suffering from post-partum psychosis when she killed baby Gigi Misztal, who died from massive head injuries in August 2016. Ewa Misztal, a Polish national who was living in Arcata, has been in jail since Gigi died.
Today Misztal's attorney, Deputy Public Defender Casey Russo, presented the same arguments he has been making for months: Two doctors have said Misztal is symptom-free and can be treated effectively as an outpatient.
"She has not shown psychosis or mental illness for over two years," Russo told Judge Christopher Wilson during a status hearing this morning. Russo said Misztal takes no medication and has lived in the jail's general population unit for two-plus years without problems.
A state agency, CONREP, has recommended Misztal be sent to a mental hospital for treatment. Deputy District Attorney Carolyn Schaffer asked Wilson to follow CONREP's advice.
"The People think the defendant should be sent to a state hospital per CONREP's recommendation," Schaffer said.
Russo argued CONREP did not do a proper evaluation of his client. A social worker spent 30 minutes with her and didn't even refer to the doctors' conclusions when making her report, Russo said.
Misztal has no prior record and is "a college-educated woman" who has "good insight into what happened."
Jim Hogue, a local marriage and family therapist who has befriended Misztal, said she is well-educated and a world traveler.
"She has a Master's in Biology from Cambridge University," Hogue said outside the courtroom today. "She has traveled extensively."
Russo said Hogue has made arrangements for a home in Eureka for Misztal if she is released as an outpatient.
Judge Wilson inherited the case when Judge Dale Reinholtsen retired, and "There's a lot of water under the bridge," he noted.
"It just seems as though the state hospital doesn't recognize local (treatment) programs," Wilson said.
Russo, in an e-mail responding to The Outpost's question about Reinholtsen's position on the issue, said Reinholtsen "made it clear he felt outpatient was a viable option is Ms. Misztal's matter; however, he hadn't made a final determination on ruling on outpatient prior to his retirement. He referred it back to CONREP for proposed terms of outpatient care, and they basically just sent it back with boilerplate language about their standard outpatient program in Sacramento."
Russo said CONREP can use local agencies such as the county's Mental Health Department to provide outpatient care, so Reinholtsen also asked for comment on that option.
"They didn't really comment on that other than to say they don't currently have any designee relationship established within our county," Russo said. "… Ms. Misztal is a great candidate for outpatient treatment, but she's currently stuck trying to navigate this frustrating process."
Today Wilson said he will do more research on the issue. The next court date is April 18.
PREVIOUSLY