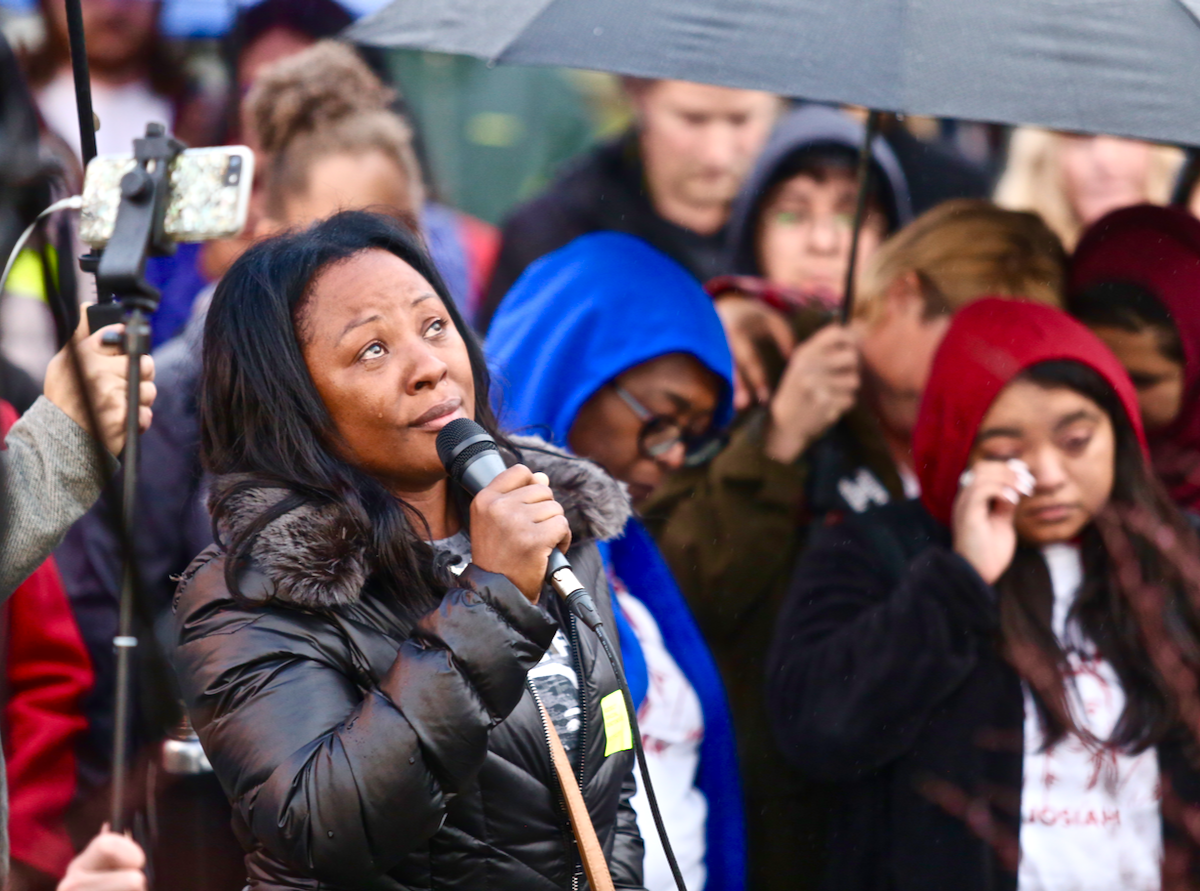 Over 100 people gathered on the Arcata Plaza Monday evening for a vigil to mark two years since HSU student David Josiah Lawson was killed. Some huddled under umbrellas to fend off the light drizzle. Some held roses. Some carried candles.
Charmaine Lawson, who has made the trip north to Humboldt from Los Angeles for many of the monthly events honoring her son, spoke through tears about the pain she still feels and wondered why the system has failed her and her family.
"I don't know how to explain any of this," she said. "I just know I keep coming to this town and there's no progress. There's no justice for my son. I sent him here. He worked hard to be here. I made sacrifices for him to be here. And my son was taken. My son was butchered and no one cares. No one cares."
A few people in the crowd assured Lawson they were with her prompting an apology and clarification from the grieving mother.
"I know you guys care. I'm sorry — wrong choice of words" she continued. "But Arcata Police Department don't give a damn about my son. Humboldt County DA Maggie Fleming don't give a damn about my son. Why do they think that my child's life does not matter?"