After months of legal arguments on whether she is well enough to be placed in outpatient treatment, a Polish woman who killed her baby daughter has been committed to a state mental hospital.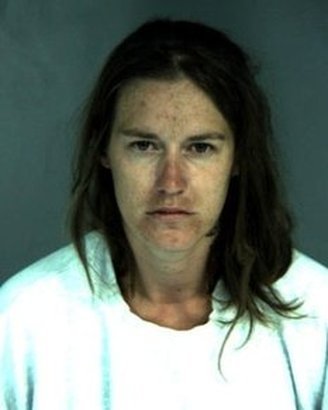 Judge Christopher Wilson ruled this morning that Ewa Misztal, 31, be sent to Napa State Hospital. She will spend a minimum of six months under observation and will then be re-evaluated. Her attorney, Deputy Public Defender Casey Russo, had been arguing for months that Misztal is symptom-free and belongs in an outpatient program.
Misztal is a Polish national who was living in Arcata with her 7-week-old daughter, Gigi Misztal, when she killed the baby during a bout of postpartum psychosis. Ewa Misztal had a long history of mental illness.
She was arrested in late August 2016, on the same day Gigi died from massive head injuries.
Ultimately Wilson followed the recommendation of CONREP, a state agency that decides where such defendants should be placed. Wilson noted CONREP is "saddled with the responsibility of ensuring safety to the public."
Although Misztal now shows no signs of mental illness, the judge said, it has not been established she is fully recovered.
Under the law, Misztal must be committed unless a suitable treatment program is in place, and Humboldt County has no such option.
Russo said a CONREP representative spent about 40 minutes with Misztal and the agency refuses to discuss how it might team up with local agencies to create a program here.
"They basically told us they won't talk to us," Russo told Wilson.
The judge countered that "I have to respect (CONREP'S) recommendation that this is how they fulfill their obligation to protect public safety."
About a year ago Misztal, initially charged with child abuse leading to death, was found not guilty by reason of insanity.
Outside of court, Russo said the judge's decision "reflects one of the failures of our mental health system."
Because of a lack of local resources, he said, "It's seen by these (state) agencies as 'It's just easier to send them to a state hospital.'"
Deputy District Attorney Carolyn Schaffer, the prosecutor in the case, has consistently argued that CONREP'S recommendation should be followed.
PREVIOUSLY