The jury trial for vehicular manslaughter suspect Marcia "Marci" Kitchen should begin as scheduled on May 29, Kitchen's new attorney said during a status hearing this morning.
"At this time we're prepared to confirm," Deputy Conflict Counsel Meagan O'Connell told visiting Judge Bruce Watson. O'Connell took over the Kitchen case in early March after her two private attorneys withdrew, saying Kitchen could no longer afford to pay them.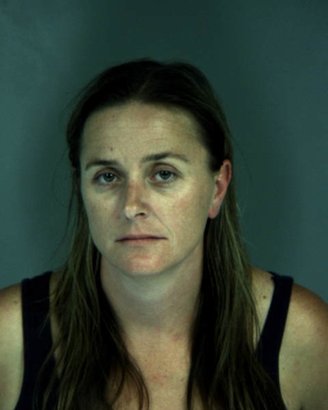 O'Connell said she plans to meet later this month with Deputy District Attorney Stacey Eads, the prosecutor, "to make sure I have all the discovery that she has."
She also is in the process of "securing" defense experts for the trial, O'Connell told the judge.
The courtroom was packed with spectators during the brief hearing.
Kitchen, 40, is accused of running over and killing her daughter Kiya Kitchen and Kiya's friend Faith Tsarnas on the evening of July 12, 2016, on Eel River Drive. It's alleged Kitchen was driving drunk and fled the scene after her Jeep struck the girls.
She was arrested two months later, after the California Highway Patrol completed its investigation. Kitchen posted $750,000 bail and remains out of custody
Kiya Kitchen and Tsarnas, both 14, had been skateboarding on Eel River Drive when they were hit from behind.
A trial confirmation hearing is scheduled for May 7.
###
PREVIOUSLY: