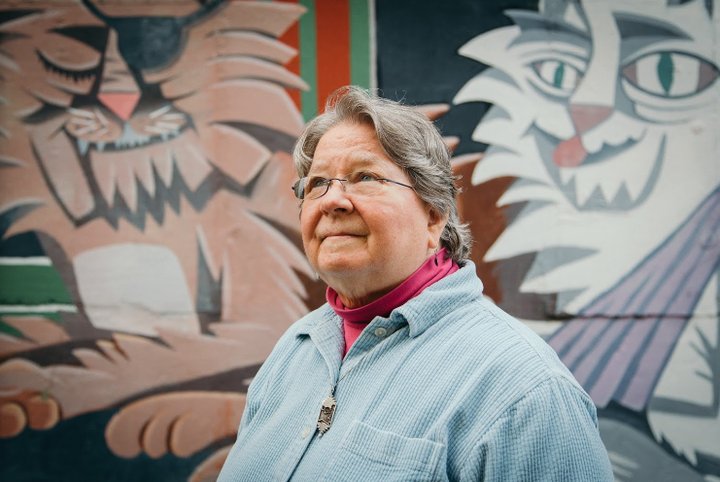 Listen Local! Subscribe to Humboldt Holding Up on iTunes!
It is often said that Humboldt County has more artists per capita than anywhere in the state, and it is understandable why people believe it. We certainly have a vibrant arts scene. But have you ever wondered where that claim originated?
On this week's episode of Humboldt Holding Up the Outpost is joined by co-founder and Executive Director of the Ink People Center for the Arts Libby Maynard, who shares the story behind what has become one of Humboldt's favorite brags. Spoiler! Maynard may have had a little something to do with sprinkling the idea around. In the 42 years since she helped start the Ink People, she has also done a lot more than that to support the arts in our community. Other topics discussed with Maynard include:
How local artists — particularly in the performing arts — have been impacted by COVID

Maynard's art journey and why she co-founded the Ink People

Ink People's DreamMaker Program and some of the projects that have thrived throughout the last year — including Black Humboldt, HCBMAA, English Express and Trajectory

Ways the Humboldt Creative Alliance is looking to obtain funding designated for the arts, including a potential countywide tax
Street art: everyone has an opinion!
The critical role the arts will play in the recovery from the pandemic
Libby's retiring!

So click on the audio player above or head on over to iTunes to hear Maynard's chat with the LoCO's Andrew Goff and Stephanie McGeary. And if you feel up for it, scroll through the growing list of past guests below.

PREVIOUS HUMBOLDT HOLDING UP GUESTS: