(AUDIO) Emily Goldstein is Holding Up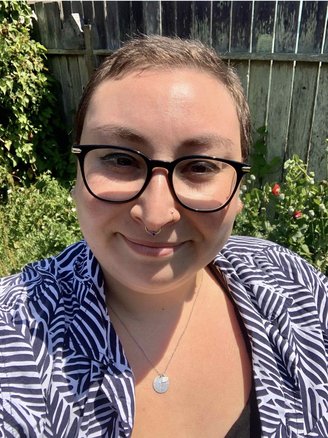 Let's talk Arcata! On this week's episode of Humboldt Holding Up — LoCO's lo-fi, "why not?" podcast — we speak with Emily Goldstein, who was elected to the Arcata City Council at the height of the COVID-19 pandemic and is one of the city's four new councilmembers sworn in since December. Topics include:
Why Goldstein sees approving and building more housing as a top priority for Arcata
Our region's ongoing mental health crisis
Campaigning in the middle of a global pandemic
Recent anti-LGBTQ incidents in the city and the community's response
Her day job as a health policy coordinator
How a warm interaction on her first day in Arcata kicked off her love for the city
More!
Click the player above or — an even better option, if you ask us — head on over to Apple Podcasts to hear Goldstein's chat with LoCO's Stephanie McGeary and Andrew Goff. And be sure to check out previous episodes below.
Listen Local! Subscribe to Humboldt Holding Up on iTunes!