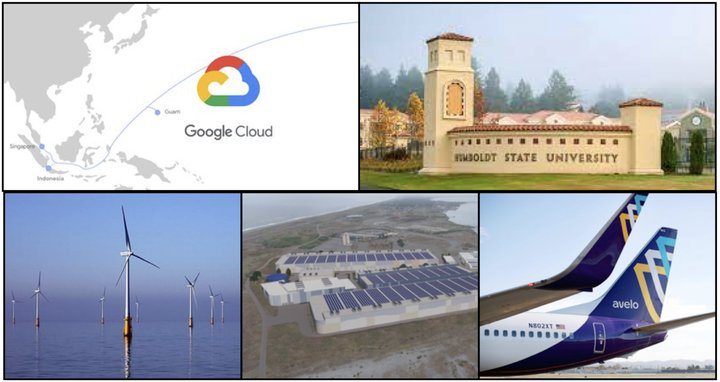 Listen Local! Subscribe to Humboldt Holding Up on iTunes!
(AUDIO) Gregg Foster is Holding Up!
A transpacific fiber optic cable. A state-of-the-art fish farm. A revamped and reinvigorated university. With a handful of potentially county-altering projects in the works, it feels like Humboldt is going to be busy in the coming years. What does it all mean? Ah.
On this week's episode of Humboldt Holding Up — LoCO's lo-fi podcast thingy — we lay all the optimism about Humboldt's financial future before Gregg Foster, executive director of the Redwood Region Economic Development Commission, to get his take on what all this proposed change will look like for our island Humboldt. After a brief summary on the history and function of RREDC, signs of hope up for discussion today include:
The fat fiber optic cable that is slated to connect Singapore to Eureka, of all places
Humboldt State University's plans to retool as California's third polytechnic school
Nordic Aquafarms' vision to turn the decrepit Samoa pulp mill into a land-based aquaculture facility
A proposed plan to explore Humboldt as a site for a massive offshore wind development
Humboldt as a desirable place to live for climate refugees
More!
Click the audio player above or head over to iTunes to hear Foster's conversation with LoCO's Stephanie McGeary and Andrew Goff and also be sure to scroll past Humboldt Holding Up guests below.
PREVIOUS HUMBOLDT HOLDING UP GUESTS: