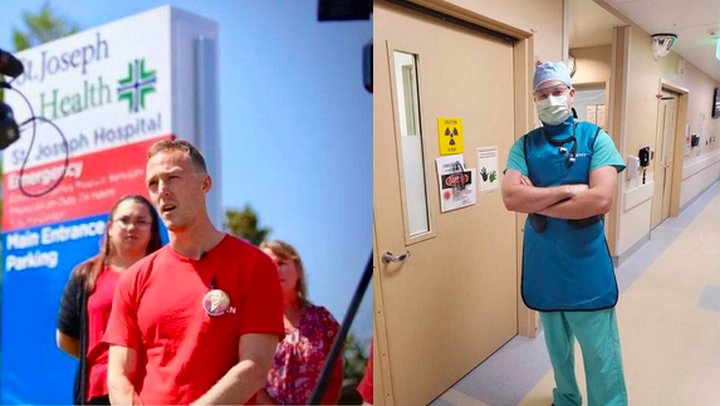 Austin and James are Holding Up
When we started recording "Humboldt Holding Up" in April, 2020, as a way to check in with local folks during the pandemic, we certainly didn't think we would still be at it sixteen months later. Like many folks, we thought that maybe things would be better by now.
But with the Delta variant, COVID continues to tear through our community. August was the deadliest month of the pandemic Humboldt has seen.
On this week's episode of Humboldt Holding Up, we are joined by two people who work at Eureka's Providence St. Joseph Hospital — former Eureka City Councilmember Austin Allison, a surgical technologist, and James Ladika, a registered nurse — who discuss the frightening reality of working on the frontlines of the COVID-19.
Topics discussed include:
The impacts COVID has had on hospital resources and being forced to delay surgeries and other types of care
The mental and emotional toll the pandemic is taking on healthcare workers
Videos posted by COVID patient Linda Urbina and the hope that others will share their stories
A plea for people to get vaccinated!
More

Click the audio player above to listen to Allison's and Ladika's chat with the Outpost's Stephanie McGeary and Andrew Goff or click on over to Apple Podcasts. And if you'd like to take an audio journey through past Humboldt Holding Up guests, see below.

PREVIOUS GUESTS: