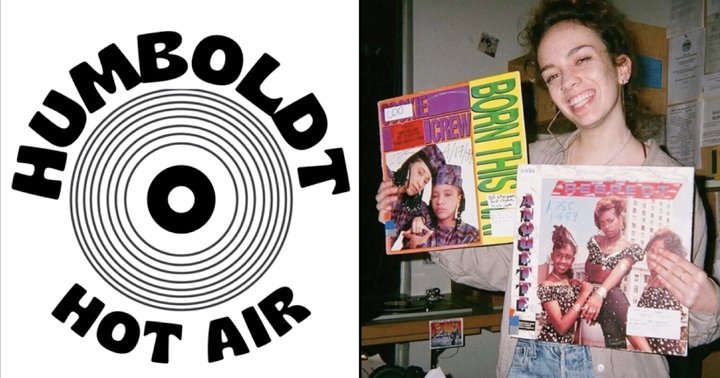 (AUDIO) Neroli Devaney is Holding Up
Much has been written about Humboldt State University's controversial decision to dismantle radio station KHSU which left a hole in the lives of both longtime station staffers and listeners alike. The curious loss of a beloved institution, a place where many community members honed their creative voices, continues to spark frustrated online discussion and sadness from those who were invested in it for so long.
Roughly three years later though, some of the aural energy that once propelled KHSU has found a new home in a former storage space tucked away in the Arcata Playhouse. Humboldt Hot Air is on the air — streaming online, to be clear — featuring voices, shows and spirit that will feel familiar to the KHSU faithful.
On this week's episode of Humboldt Holding Up — LoCO's feisty Zoomin' laptop podcast — we speak with Humboldt Hot Air project director and DJ Neroli Devaney about her vision for the upstart station and how people can get involved. Topics include:
How she came to be involved with Humboldt Hot Air and what it took to get it off the ground
What she learned about radio from her dad, longtime KHSU host Greg "Vinny" Devaney and plans to resurrect his show "Fogou"
What kind of shows she's looking for to fill the holes in HHA's weekly schedule and how you can pitch her your great idea
LoCO's very bad ideas for shows
More!
Click the audio player above to hear Neroli's chat with LoCO's Stephanie McGeary and Andrew Goff and/or scroll the list of past Humboldt Holding Up guests below.
PREVIOUS HUMBOLDT HOLDING UP: