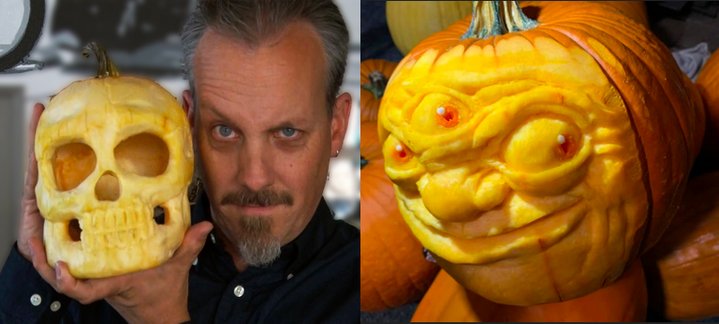 If you're someone who lives for the month of October, Halloween is your holy day, you love covering your house in fake spiderwebs and you shriek with glee whenever those big, orange gourds start to appear on grocery store shelves, then this very special Halloween episode of Humboldt Holding Up — the Lost Coat Outpost's spooky podcast — is for you! And if you're not one of those people, then get out of here! Go twiddle your thumbs until it's time to put up Christmas decorations, ya' filthy animal!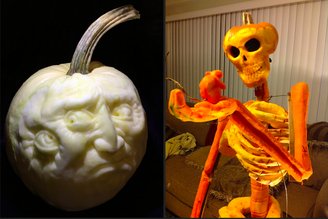 Possibly no one in Humboldt looks forward to the Halloween season as much as expert pumpkin carver Mike Craghead, who joins us on this week's episode to discuss his particular style of pumpkin sculpture (he doesn't make just your usual jack-o-lanterns), how he developed a love for this unusual hobby and how it landed him a spot competing on season seven of Food Network television series Halloween Wars. You can see more about Craghead's journey in the video below.

Craghead also talks a little bit about his book Pumpkin Skulls and Other Silly Things, which provides instructions and tips on how to carve pumpkins and even a few other types of produce! If you're into it, you can find Craghead's book on his website or in some local bookstores.
So, get into the spooky spirit by clicking the audio player above to hear Craghead chat with LoCO's Andrew Goff and Stephanie McGeary about all things pumpkins!
Happy Halloween!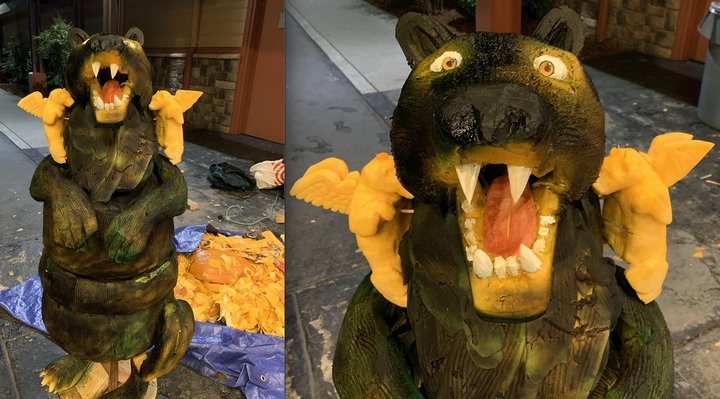 ###

PREVIOUS HUMBOLDT HOLDING UP GUESTS: